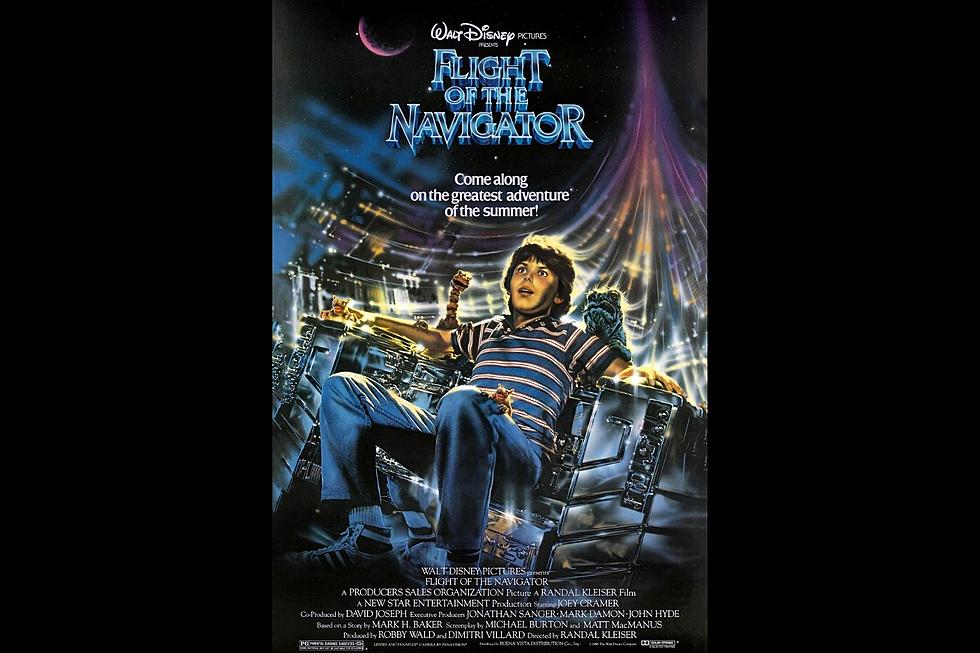 Who Remembers this Forgotten Movie from the 1980s?
Buena Vista Pictures
"Flight of the Navigator" was released in theatres 30 years ago this week. It's one of my favorite movies from the 1980s.
It's about a 12-year-old boy named David in the summer of 1978. As he's walking through the woods to get pick up his 8-year-old brother, he falls into a ditch and is knocked unconscious.
When David wakes up -- eight years have passed and he hasn't aged a bit.
At the same time that David reappears to his family, a spaceship crashes and is captured by NASA. David is taken to the hospital for tests, where it's revealed that he has traveled to a planet called Phaelon, 560 light-years away, in just over 2.2 hours. This is why David's appearance hasn't changed as he traveled faster than the speed of light.
The film featured 21-year-old Sarah Jessica Parker in one of her first movie roles. Paul Reubens provided the voice of "Max," the robotic commander of the spaceship. Howard Hesseman (Johnny Fever from 'WKRP in Cincinnati') was the Dr. from NASA.
The special effects used in the movie certainly don't look amazing by today's standards, but back in 1986, they were state of the art.
The spaceship can still be seen at Disneyworld, although you probably wouldn't recognize it. Its hull is now a part of a drinks station at Tomorrowland in Disney World's Magic Kingdom.
This film is also notable as it was only the second Disney movie at the time with a 'curse word.' Watch the film and see if you spot it. (The first Disney movie to 'curse' was 1980's 'Popeye' starring Robin Williams.)
Rumors of a remake of the film have circulated for over a decade. As a fan of the original, I hope this happens sooner than later.
Top 10 Celebrities Born in Waterloo/Cedar Falls
CHECK IT OUT: The Best Movie Character Names of the 1980s