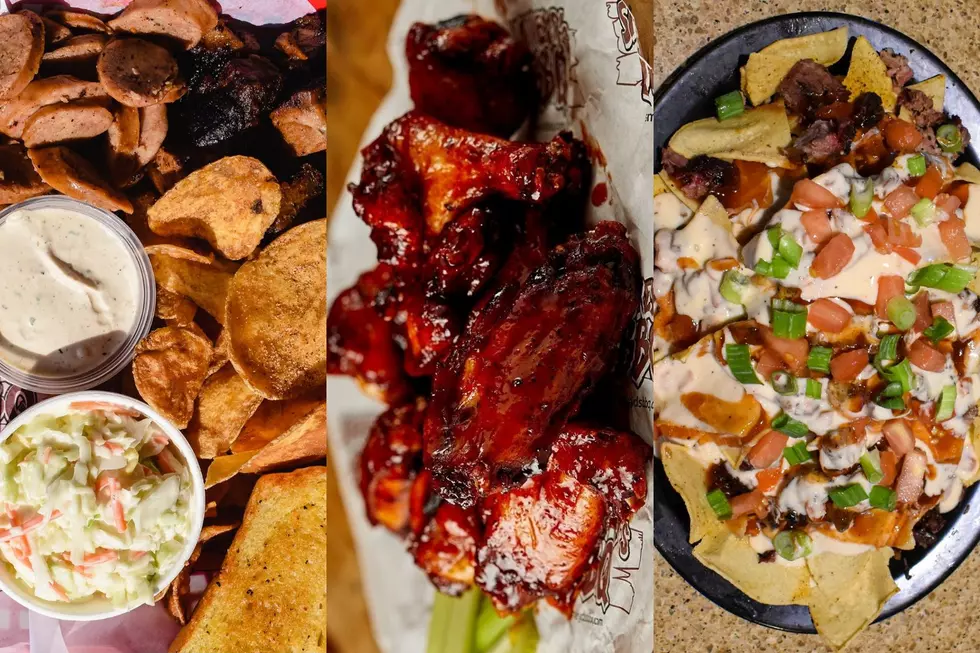 Where to Get the Best Authentic BBQ in Iowa [PHOTOS]
Smokey D's BBQ, Facebook
When it comes to BBQ, there's at least one place in Iowa that does it RIGHT! According to a new list from the site Eat This, Not That, Smokey D's BBQ in Des Moines has the best authentic BBQ in the state!
If the name Smokey D's sounds familiar to you, that might be because you've seen the restaurant featured on Food Network's show Diners, Drive-Ins, and Dives. It was featured in three different episodes, including "Fresh Fish & Funky Chicken," "Dynamite Desserts" and "Triple D Nation: Flavortown Favorites." The menu items the episodes mention are the Smoked Pork Philly with Garlic Au Jus, the Apple Dumplings, and the Smoked Chicken Wings.
Smokey D's was first opened back in 2006 thanks to Darren and Sherry Warth. The main location is at 5055 NW 2nd Avenue in Des Moines, but there's also one located in the Skywalk at 601 Locust Street, as well as a food truck. According to the official website, the restaurant has won more than 90 State BBQ championships and over 1,000 local, regional, and national awards!
In addition to the Apple Dumplings and Smoked Chicken Wings, other items on the menu include BBQ Nachos, Smoked Sausage, the Jalapeno Pork Tenderloin, BBQ Ribs, Peach Pie Bites, and Country Fried Steak Bites. They even have a BBQ Burrito and a BBQ Baked Potato right now!
Earlier this summer, Des Moines was ranked as one of the top 20 best BBQ cities across the entire country, and I'm sure Smokey D's had something to do with it. The next time I'm in Des Moines, I know where I'll be stopping!
Here in the Corridor, some of the highest-rated BBQ restaurants according to Yelp are Smoke'n BBQ Pitts, QDogs BBQ, County Line BBQ, Jimmy Jack's Rib Shack, and Mosley's BBQ and Provisions. Where is your favorite BBQ place? Let us know in the comments!
New Restaurants That Opened in Eastern Iowa in 2022
So far this year, there have been a ton of restaurant openings here in Eastern Iowa! Here are over 30 places that have opened or reopened as of September of 2022!
The ABCs of Iowa
I know Iowa may not be the most popular state to visit, but we still have plenty to offer! Using countless article, websites, lists, and maps, we put together a list of some of Iowa's best and biggest events, venues, and attractions using every letter of the alphabet (which wasn't easy)! Unfortunately, we couldn't include EVERY awesome place in the state (there aren't enough letters!), but here are our Iowa ABCs: