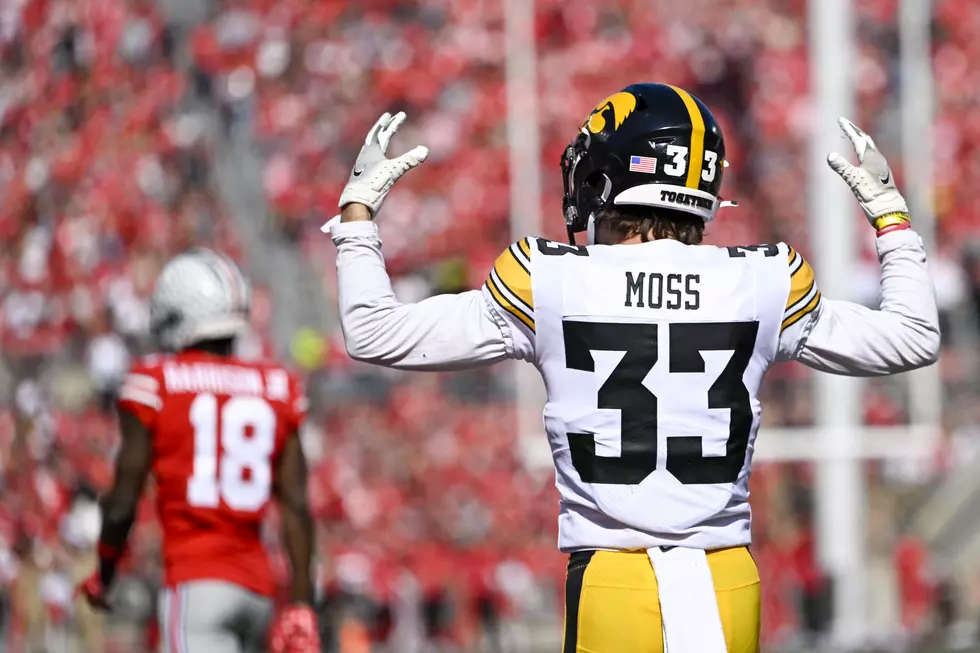 What Are The Odds Iowa Could Still Be A Bowl Team?
Getty Images
Bowl projections at this point in the season can be fun. Or if you're an Iowa Hawkeye football fan, a cruel punch in the gut. At 3-4 on the season, and coming off one of the worst losses in the Kirk Ferentz era, not many Iowa fans are thinking of bowl travel. But at least one publication thinks that could change.
The folks at 247 Sports are out with their Week Eight College Football Bowl Projections. And while this certainly isn't a marque bowl game, the Iowa Hawkeyes are listed as a participant in the Guaranteed Rate Bowl against Oklahoma. Ok, get all the laughter out. Yes, this Iowa team hasn't exactly set the world on fire but remember this. All it takes is 6 wins to be bowl eligible. So let's look at the rest of Iowa's schedule and see where those three wins might come from.
October 29th - Northwestern
November 5th - at Purdue
November 12th - Wisconsin
November 19th - at Minnesota
November 25th - Nebraska
This weekend is homecoming in Iowa City and Northwestern has just one win on the season. Can Iowa cobble together enough offense to win? I say yes. ONE WIN. At Purdue the following week looks like a tough matchup, and god knows former Iowa wideout Charlie Jones will look to light us up. Wisconsin at home is tough. The Badgers are in the midst of a disappointing season too, after firing their head coach. I'm going to remain optimistic and give Iowa a hard-earned win. TWO WINS. The game at Minnesota looks like a loss to me right now which would leave Iowa needing to beat Nebraska on Black Friday to get bowl eligible. Another team with an interim head coach. I'll take the Hawkeyes. THREE WINS.
Now I realize that my predictions are pie-in-the-sky crazy right now, but I guess despite what I've seen this year from the Hawkeyes, I haven't completely given up yet. There is still a lot of football left to play. It all starts Saturday against Northwestern.
LET'S GO HAWKS! LET'S GO BOWLING!
University of Iowa ANF Wall of Honor Members
The University of Iowa's has now announced 10 members of the America Needs Farmers Wall of Honor at Kinnick Stadium.
Iowans Share Their Random Celebrity Encounters