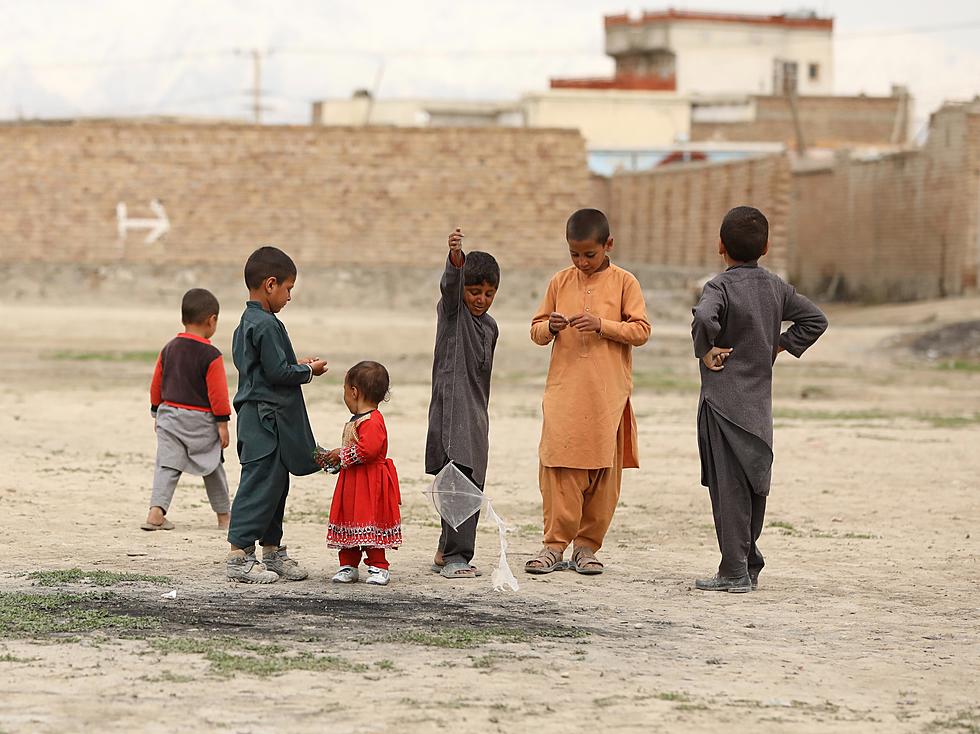 Welcome Home: Iowa to Take in 1,000 Afghan Refugees
Sohaib Ghyasi / Unsplash
Over the last 20 years, approximately 97,000 Afghan refugees have fled their home country and made their way to the United States. According to USNews, these people "have arrived primarily through two channels: gaining refugee status or obtaining a special immigrant visa."
It continues: "The Department of Homeland Security defines a refugee as someone fearing persecution in their home country due to a variety of factors, such as religion or political opinions, but allows for some ambiguity. Special immigrant visas are given to translators, guides, and other Afghan civilians, as well as their families, who worked with U.S. forces or non-government organizations."
Since America's military presence was withdrawn from Afghanistan this summer, those numbers skyrocketed, with an expected (but not exact) increase of over 80,000 individuals coming to America. The Taliban's takeover has not made it easy for locals to stay and maintain their safety.
Halfway through December of this year, 700 Afghani refugees had found their new homes in the state of Iowa. Soon, those numbers will be above 1,000 according to Mak Suceska, bureau chief for the Iowa Bureau of Refugee Services within the Iowa Department of Human Services.
The Cedar Rapids Gazette said the refugees are "relocating in cities across the state, including Des Moines (where the Polk County Board of Supervisors bought 300 beds, totaling more than $43,000, to disperse to three different organizations that are helping refugees settle, per We Are Iowa), Cedar Rapids, the Quad-Cities, Sioux City, and Council Bluffs."
Suceska, who came to Iowa as a child with his family in 1993 from war-torn Yugoslavia, told The Gazette that Iowa has been a constant safe haven for refugees in the past.
There has been an outpouring of support from top down, really across the state from our state leadership with Gov. (Kim) Reynolds' office to our Department of Human Services leadership as well as our community as a whole, really wanting to support these vulnerable individuals.

...

With that legacy that they are accustomed to from the '70s and '80s, many of those former faith-based organizations, volunteers, and sponsors have stepped up once again to try to help support.

...

I think Iowa, overall, with its legacy and the work that we have done, has been a welcoming state for some time. It is very important to hear from our leadership that Iowa remains to be that way, and we continue to build on that legacy to ensure that everyone coming to our state, specifically refugees, have a welcoming home.
Within the first 90 days that the refugees arrive, they're aided in obtaining a Social Security number to get initial doctor's visits, getting medical and food assistance benefits until they are able to get working and find housing, and registering their kids for school.
According to unhcr.org, the world is currently facing a refugee crisis. There are currently 82.4 million people who were forcibly displaced worldwide. 
A Renovated Theatre Rejuvenates Small Iowa Community
The Ida Grove Foundation had enough of watching the building crumble. Put together by a group of passionate people, The KING Theatre has returned to its glory days.
These Are the Weirdest Free Things on the Eastern Iowa Craigslist Pages
Maybe you cruise Craigslist from time to time, or maybe you haven't been on the page in about a decade. Either way, the "free" page is still alive and well. Here are some of the BEST free items you'll find right now on the Eastern Iowa Craigslist pages.