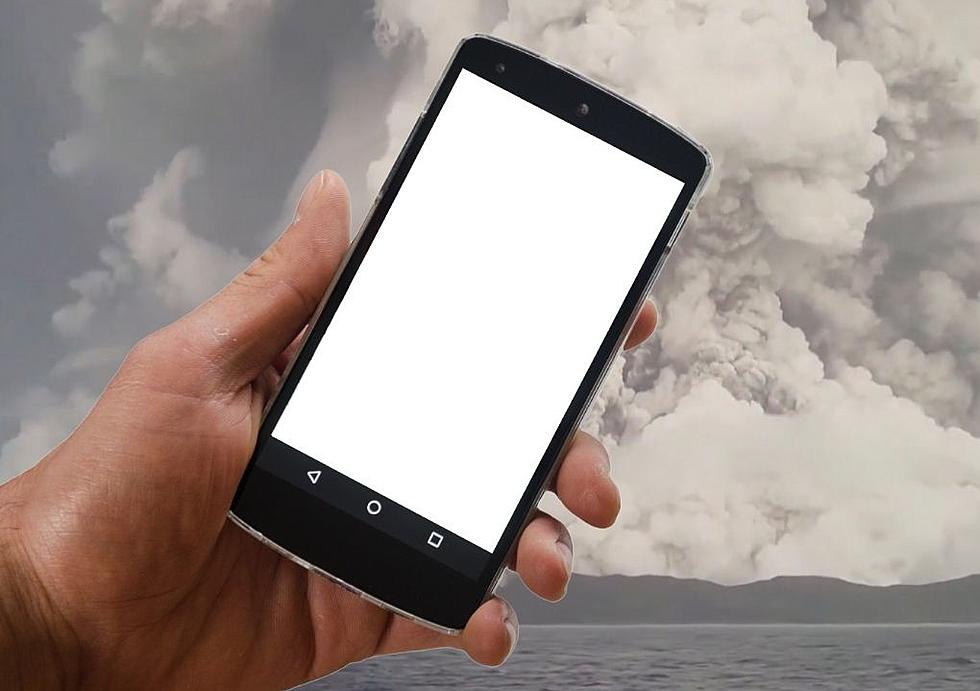 Waverly Woman In Tonga Finally Reconnects With Mom
KM
After one of the strangest and scariest weeks of their lives, a mother and daughter have finally reconnected.
Last week, we told you the story of one woman in Waverly who lost contact with her daughter amidst the chaos of a volcanic eruption.
Barb Corson of Waverly lost contact with her daughter, Carolyn who lives in Tonga, earlier this month, as reported by KWWL. Corson is very close with her child, so the mother-daughter pair communicate with each other daily.  The two were communicating on the evening of Friday, January 14th over Snapchat during the volcano's eruption.
Carolyn was sending her videos and photos at the time of the volcanic eruption in Tonga, but then all of a sudden those messages stopped.
Carolyn is an Iowa native and moved to Tonga after graduating from Central College several years ago. The young woman decided to join the Peace Corps and ended up teaching at a Christian school in Tonga.
The Waverly mother went several days without hearing from Carolyn. Luckily, thanks to a Facebook group called "Friends of Tonga" and a few helpful locals, she was able to figure out the status of her daughter.
On Friday, January 14th, an enormous underwater volcano erupted near the island nation of Tonga. This once-in-a-generation event caused smoke to spread across the sky and set off disastrous tsunamis.
During the time of the eruption, this volcano "spewed gas and ash up 12 miles into the atmosphere and set off an atmospheric shockwave that traveled at about 1,000 feet per second," according to Smithsonian Magazine and BBC reporters. 
Officials confirmed that the eruption from the Hunga-Tonga-Hunga-Ha'apai volcano caused the death of three individuals and left several others injured. The Tongan Prime Minister stated that the homes of 36 people on the island of Mango have been destroyed.
As reported by KWWL,  the one fiber optic cable that communication on the island relies on has most likely been damaged or severed.  Authorities are working quickly trying to get phone lines reconnected so residents can contact family and friends that avoided the blast. It took nearly a week for supplies to reach the Island country.
There is some good news though! Barb and Carolyn have finally been able to communicate. Corson shared on her Facebook late last week that she was able to make contact with her daughter via a short call coordinated by the Red Cross.
"Oh my Gosh! Carolyn just called me from a Satellite phone
The Red Cross let her make the 3 minute call!
She is fine. Happy,happy Mom!"

Then in a quick follow up post about her 3-minute phone call with Carolyn, the mother shared that she actually got a call from Carolyn's number!  Tonga had finally opened up the lines to international phone calls. The young woman went to town and bought minutes so she could call her mother.
You can check out the full story that KWWL journalists were able to put together about this mother-daughter duo.
Snake Alley in Burlington, IA
Burlington, IA is just one hundred and fifty miles away from Waterloo and a hundred miles away from Cedar Rapids is one of the most see attractions for tourists. Ripley's Believe It or Not! voted Snake Alley as the #1 Odd Spot in America.
Chicken Coop Airbnb in Fayette
At this Airbnb you'll rise with the chickens...literally. Well, kind of. While there are no chickens in this tiny house, you can still have some fun in this cozy space in Fayette.