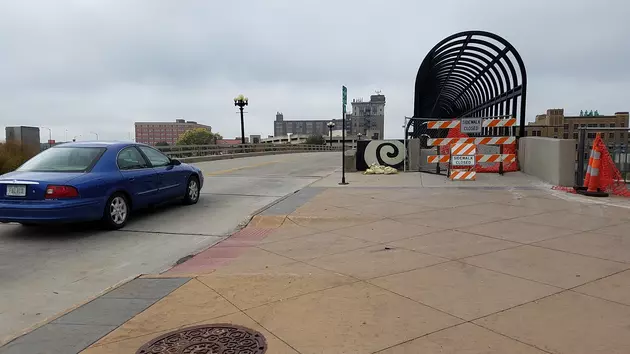 Waterloo's 4th Street Bridge Now Open To Traffic
4th Street Bridge (Photo: Bucky Doren)
Although the repairs continue on Waterloo's downtown 4th Street Bridge, it is now open to traffic.
The roadway was re-opened to vehicle traffic after the concrete rail coating application was completed. While two-way traffic is once again crossing the downtown span over the Cedar River, the pedestrian walkway remains closed while crews finish renovation work on the historic, 40-year-old landmark sidewalk canopy.
Still to be completed: electrical work, timber runner installation, and window installation.
According to information posted on the city of Waterloo's website, the summer-long, $1.5 million repair project is scheduled to be completed by mid to late November.