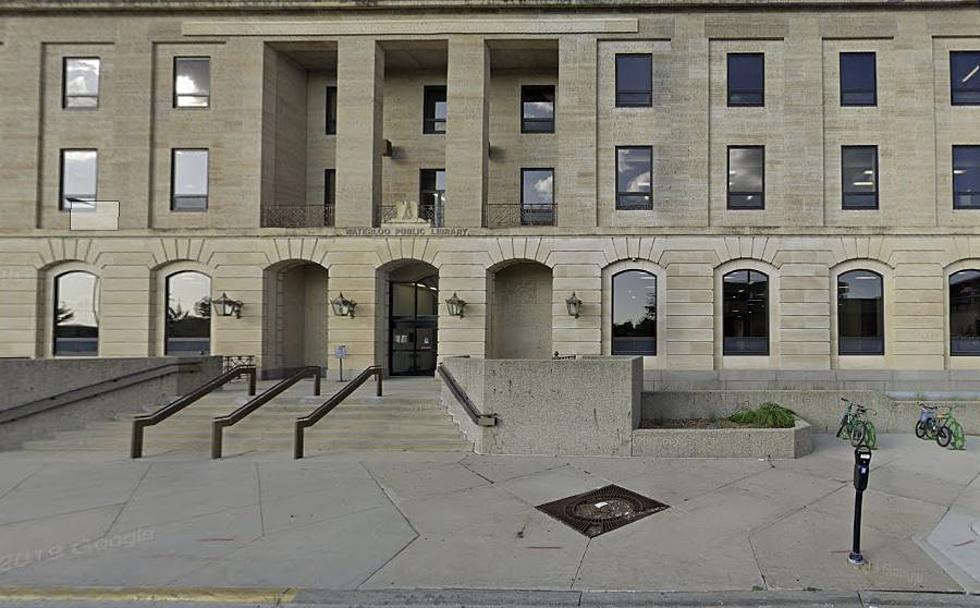 Waterloo & Cedar Falls Libraries Re-Open On A Limited Basis
Google Maps
Unfortunately, the COVID-19 crisis isn't going away anytime soon, and neither is the summer heat and humidity. It seems like a great time to curl up in the air conditioning with a good book from one of the area libraries.
Since their closure on March 17th due to the coronavirus pandemic, the Waterloo Public Library staff has been developing a multi-phase plan to safely restore library services. In mid-May, they started a no-contact curbside service. The library is still closed to the public, for activities like browsing the bookshelves, etc. However, starting this week, the Waterloo Public Library is now offering appointments to use computers and scanning equipment by appointment (up to 1 hour per day). You can also schedule an appointment to utilize their notary service and exam proctoring. The staff will sanitize the computers in between use. Staff will be wearing face coverings, so they ask that patrons also wear them. Appointments to use the computers are available from 9:30am until 3:30pm. Make sure to schedule your appointment in advance, by calling the library at 319-291-4476.
Phase 2 of the re-opening starts, starting this Saturday, July 11, when curbside service and computer appointments will be available from 10am to 4pm. The Waterloo Library has also created a new website wplathome.org highlighting their youth, teen and adult summer reading programs. The site includes "Beanstack", their youth summer reading program, "Hive@Home" craft videos, virtual "escape rooms", where you can explore Iowa's State parks and more.
Cedar Falls Public Library jumps into their Phase 2 of re-opening taking a slightly different approach by allowing patrons to browse and check-out materials, and use their computers by appointment only. Thirty people will be allowed in the building each hour, and they must wear a mask or facial covering and observe social distancing. Plus, the library will close each day from noon until 2pm to allow the staff time sanitize during business hours. Their very popular no-contact curbside service, that started June 1st, will continue into the future. To schedule an appointment call 319-273-8643 and to learn more about everything they have to offer go to: CedarFallsLibrary.org.
Enter your number to get our free mobile app
KEEP READING: Top 10 Weirdest Street Names In The Cedar Valley