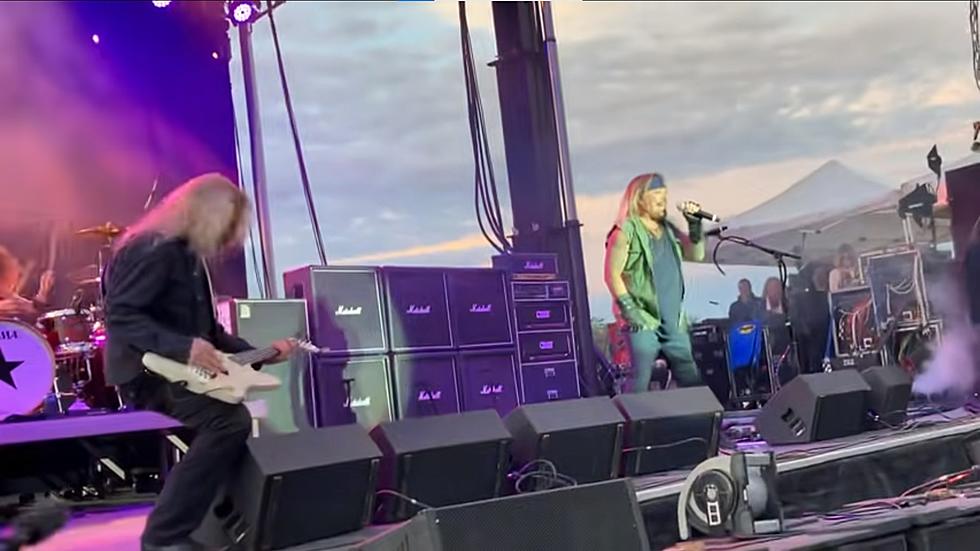 WATCH: Vince Neil Leaves Stage Early During Iowa Concert
djruden via YouTube
Vince Neil had his first performance since 2019 scheduled at the Iowa River Valley Festival over the weekend, but his show stopped abruptly when he apparently decided he was all done.
The show was a trainwreck from the start. During 'Dr. Feelgood', Neil can be seen on the released video singing the incoherent lyrics he can be expected to sing in the last few years.
The band sounds great, but it's one of those situations where if the sound guy just turns up the volume so loud your ears just hear something that sounds like 'Dr. Feelgood.'
Michaels analyzed the lyrics, and they check out with the original studio version;
"Shyna kin flee gotta prolly west cood, schplee fella tayme nah moop! Ladda blek purd yer day allk meh, me bedda plea YOUR FRANKENSTEIN!!"
It's not great, but not his worst performance of the song.
Reportedly, it was when they launched into 'Helter Skelter' that he wheels started to come off of the wagon.
"I was there front row seen Vince 8 times worst performance EVER he was reading the lyrics that his roadie taped on the floor while Vince left for a well need break," one person wrote in the YouTube comments section.
But it was at the end of 'Girls, Girls, Girls,' that Neil decided he was done, being his voice was shot and he moves as if he hasn't done any of the exercise regiment he mentioned awhile back.
At the start of the song, during the motorcycle sounds, he can be seen talking to his guitarist.
The band kicks into the well known intro, but as soon as Neil started singing, he missed one note and launched into an apology.
"Hey, guys. I'm sorry guys, it's been a long time playin' and my f**kin' voice is gone. Uhhh... we love you and we uhh… hope to see you next time, man. Thank you," Neil says.
The band continues to awkwardly play as Vince Neil walks off the stage, presumably to down another couple of cheeseburgers.
Vince's show started off with Looks That Kill, which didn't sound too terrible.
Hopefully we can all get a refund if it's still available.
ROCK'S 40 BEST 10TH ALBUMS