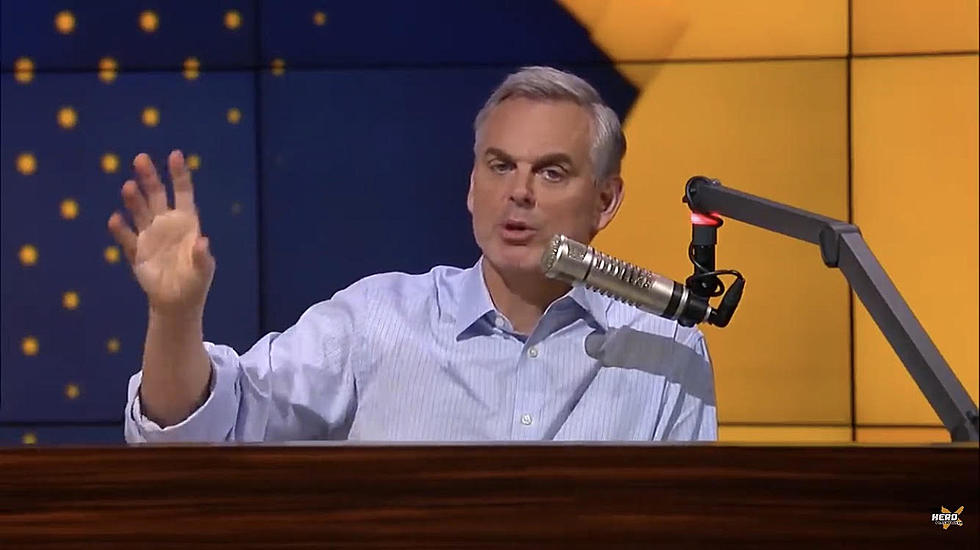 [WATCH] Can you believe Colin Cowherd PRAISED Iowa Football!?
Photo: The Herd with Colin Cowherd YouTube channel
Colin Cowherd has had beef with the Iowa Hawkeyes football squad since their undefeated 2015-2016 regular season.
The host of The Herd on FS1 and FOX Sports Radio regularly referred to the team that hails from Iowa City as the 'fake ID of college football,' for the majority of that season. The sports personality cited their weak strength of schedule for his lack of respect for the program.
After Iowa's losses to Michigan State in the Big Ten Championship game and Stanford, Cowherd reveled in it. Cowherd consistently said he wasn't 'anti-Iowa,' but that he was 'anti-poser.' Although he'd occasionally share his admiration for individual Hawkeyes that went on to play in the NFL like CJ Beathard, TJ Hockenson, Noah Fant, Tristan Wirfs, and George Kittle, the belittling of the program continued for years.
Cowherd is known for posing similar criticism towards Cleveland Browns quarterback Baker Mayfield, Los Angeles Lakers point guard Russell Westbrook, Green Bay Packers quarterback Aaron Rodgers, former NFL players Tim Tebow and Johnny Manziel, and more.
We're now several years removed from Cowherd's constant tirades and raining on Iowa's metaphorical parade.
Earlier this week, Cowherd spoke with regular guest on the show, Joel Klatt: Klatt is a color-announcer for headline college football games on FOX and a college football analyst with the network. Klatt generally will pushback on any sideways narrative Cowherd tries to propose, and he has defended the Hawkeyes since the inception of the 'fake ID' colloquialism.
Currently, the Hawks are the No. 3 ranked team in the nation, and they'll be facing off with the No. 4 Penn State Nittany Lions on Saturday. In previewing the matchup, Cowherd shared that this year's squad has changed his way of thinking. He said it himself: "Iowa -- this is a real team."
WATCH:
Fun Facts About All of the 99 Counties in Iowa
Iowa has 99 counties, each with rich, unique history.
Free or Cheap Iowa Road Trip Destinations
Want to have some summer staycation fun... on a budget? It's easy to do in Iowa!