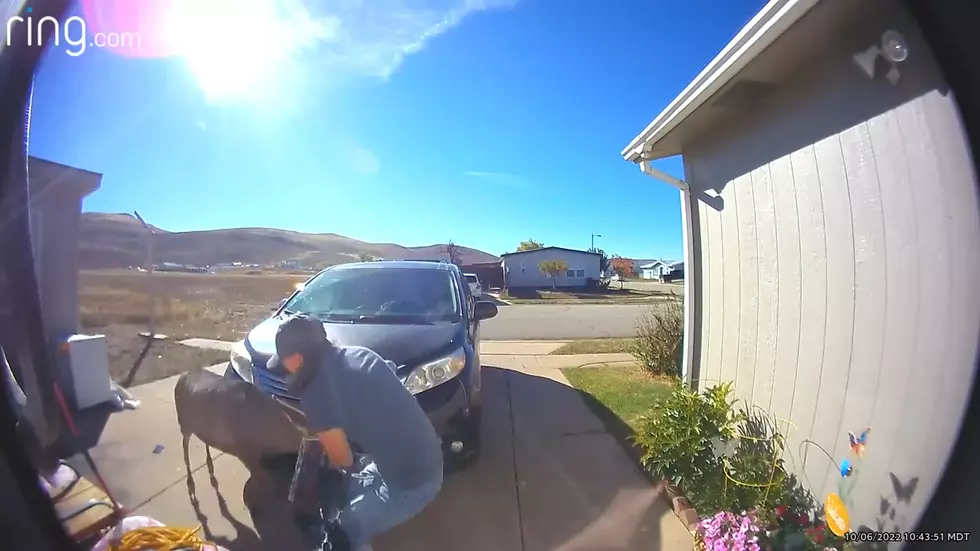 VIDEO: Wyoming Woman Gored In Her Own Driveway By Angry Deer
Britabroad100 via Reddit
A woman was seriously injured on Thursday after a scuffle with a buck who approached her home in Wyoming.
Footage was caught on her Ring doorbell camera, and shows the victim, Wanda Kaynor, get surprised by a buck that was basking and sleeping in the sun on her driveway.
As she noticed the deer, her small dog came out to play guard dog and watch out for its owner, taking on the deer that was easily twenty times its size. This set the buck into defense mode, throwing the dog under the car with its antlers.
In an attempt to protect the pet, Kaynor got between the dog and the buck, hitting it over the head with her purse.
The deer turned its attention to her, ramming her to the ground and goring her with its antlers.
While she's on the ground with an antler in her gut, Wanda's husband came to her aid by grabbing the buck by its antlers and pushing it down the driveway.
Wanda was gored and suffered seven puncture wounds from the attack. She's recovering in the hospital now, according to KSL.
LOOK: Baby names that are illegal around the world
Stacker
scoured hundreds of baby name databases and news releases to curate a list of baby names that are illegal somewhere in the world, along with explanations for why they're banned.