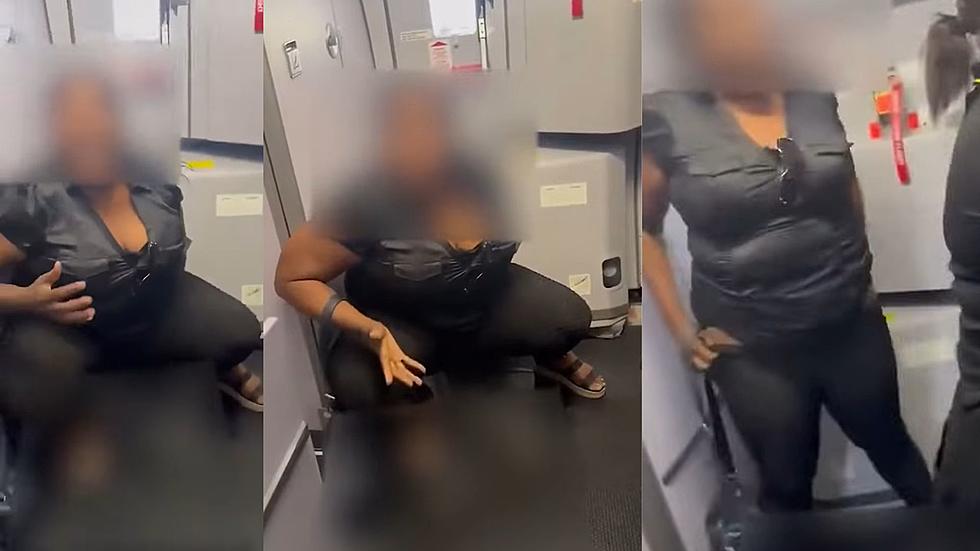 Video Shows Moment Woman Drops Trou, Pees On Plane
AIRLIVE via YouTube
A woman aboard a Spirit Air flight had enough waiting, simply could not anymore, and had to use the bathroom in the corner of the plane.
"I need to piss for two hours, you tell me you cannot — you close the doors," the woman yells at the crew as she squats down to relieve herself on the floor.
"Just say hello to the camera," the flight attendant can be heard saying as she records.
"The plane is stopped. … I cannot hold the pee!" the woman shouts, adding that the crew member should "blame yourself.
"You can do whatever you want," the female flyer added. "You can send a warrant, arresting me is better than this."
The flight attendant only responded that the passenger needed to drink more water "because your pee smells disgusting."
At the end of the clip, posted Friday, the woman gets up and pulls up her pants before she begins to walk away.
It was unclear what flight the woman was on. Efforts to reach Spirit for comment were not immediately successful.
Read more at NY Post
QUIZ: Can you identify 50 famous companies by their logos?
How well do you know the logos of 50 of the world's most famous companies? Keep scrolling to see if you can guess which icon belongs to which brand.