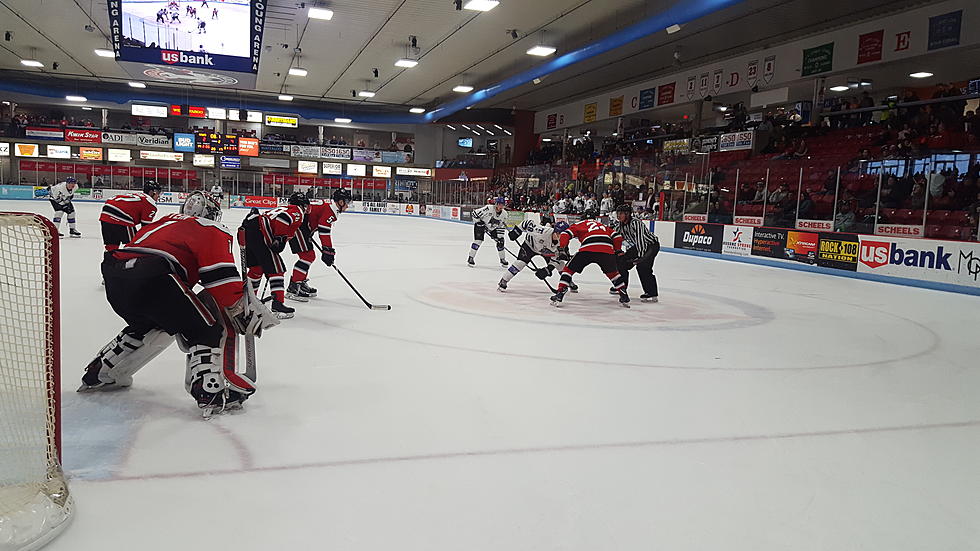 USHL Fall Classic Details Revealed
Townsquare Media-Shawn McKenna
Black Hawks hockey is ONLY 2 MONTHS AWAY!!!
The 2019/20 United States Hockey League regular season will be the second to officially begin in suburban Pittsburgh when Waterloo and 15 other clubs gather for the 2019 DICK'S Sporting Goods Fall Classic.
The Black Hawks meet the Tri-City Storm at 4 p.m. (Central) on Thursday, September 26th, followed by a 7 p.m. (Central) game on Friday, September 27th versus the Fargo Force. All match-ups during the Fall Classic will be played at the UPMC Lemieux Sports Complex.
Last year, Fall Classic games counted toward the league standings for the first time, expanding the annual schedule to 62 matchups per team. In 2018, the Black Hawks earned three of four possible points from the 12-hour trip to western Pennsylvania, finishing on the downside of a 5-4 overtime decision against the Central Illinois Flying Aces before defeating the Omaha Lancers, 3-1.
Season tickets are on sale now for the 2019/20 Black Hawks home schedule which was announced last week. The first of Waterloo's 30 home games will be against Tri-City on Saturday, October 12th at Young Arena. For more details, call the Black Hawks at (319) 232-3444. Single-game tickets will be available in early September; for updates, visit waterlooblackhawks.com.