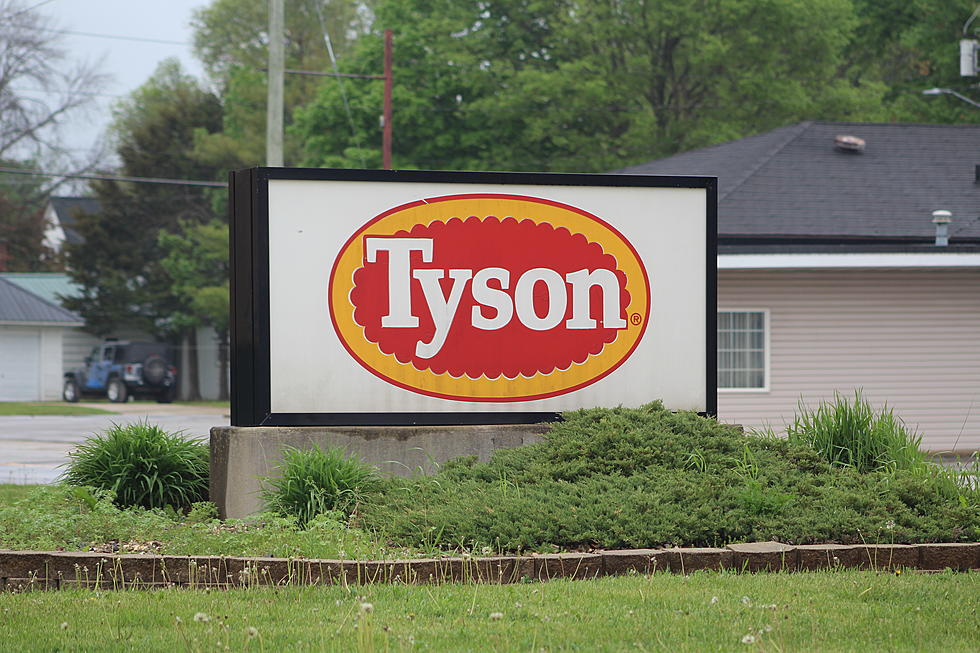 Tyson Foods Selling Independence Plant, Pet Treats Business
Photo By: Elwin Huffman - Townsquare Media
A northeast Iowa manufacturing plant will likely be operating under new ownership by the end of this year.
Tyson Foods, Inc. recently announced plans to sell its pet treat production facility in Independence to General Mills, Inc. for approximately $1.2 billion. The sale is expected to be complete by October, pending regulatory approval and other customary closing conditions.
Once the transaction is finalized, Tyson Foods' pet treats business and the nearly 300 people who work at the Independence plant will become part of General Mills.
The transaction also includes Tyson's Nudges, True Chews and Top Chews brands. In a press release, Tyson officials said their company will continue to provide meat ingredients for the pet treats business after General Mills assumes ownership.
"We're proud of the tremendous success of this business and the diligent work by our team to meet growing demand for high quality pet treats," said Noelle O'Mara, group president of Prepared Foods for Tyson Foods. "We believe the time is right to transition these great brands to an established pet foods business where they will complement their existing portfolio."
According to the press release, sales generated by Tyson's pet treat business totaled more the $240 million in the 12 months that ended April 3. Tyson officials said the market fundamentals are currently strong in the $35 billion pet food industry, which has witnessed an increase in pet ownership during the pandemic.
Tyson Foods entered the pet treat market with the launch of True Chews dog treats in 2010. It expanded to include the Nudges brand in 2011 and Top Chews in 2012. The brands offer natural treats that are made in the United States.
LOOK: Here Are 30 Foods That Are Poisonous to Dogs
To prepare yourself for a potential incident, always keep your vet's phone number handy, along with an after-hours clinic you can call in an emergency. The ASPCA Animal Poison Control Center also has a hotline you can call at (888) 426-4435 for advice.
Even with all of these resources, however, the best cure for food poisoning is preventing it in the first place. To give you an idea of what human foods can be dangerous, Stacker has put together a slideshow of 30 common foods to avoid. Take a look to see if there are any that surprise you.
Companies Based in Iowa
These companies all have one thing in common: They're based in the Hawkeye state.