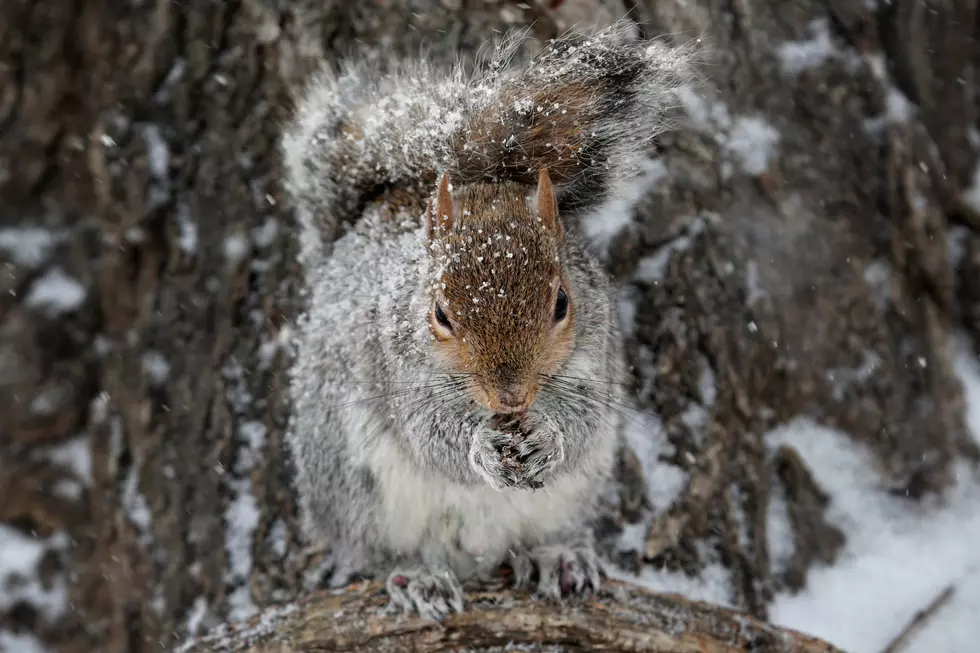 Town Terrorized By Squirrel Rampage, 18 Injured During Two Day Attack
Getty Images
Last week, over the course of a two-day attack, one grey squirrel victimized 18 citizens of North Wales before finally being captured.
Prior to the attack, resident Corinne Reynolds, 65-years-old, had been feeding the squirrel since March. She said it was always a "frequent and friendly visitor" in the garden she called her own.
The squirrel initially came by to steal some bird food, but Reynolds told The Independent, "All those months he's been fine, he would even come and take a nut out of my hand."
She named the squirrel Stripe, after the main villain in Gremlins. Last week, out of nowhere, the squirrel followed the footsteps of his namesake and bit her.
From there, the squirrel began attacking residents in their gardens with "frightening speed," causing some of the residents to fear for their safety. Others reported being "chased down the street."
Reynolds realized how bad the situation was when she posted the story of her bite in a social media group, and was shocked to find out how many other people were attacked by Stripe.
"In the space of 48 hours he attacked 18 people," she told The Guardian. "He started attacking people who are just taking their recycling bags to the bin, and they are quite gruesome injuries."
The Guardian said that Reynolds went on and caught Stripe in a live-trap, and the RSPCA came and got him.
Sadly, it's illegal to release a gray squirrel back into the wild, so the group had to put the little guy down. Stripe won't be going on any more rampages.
Read more at Penn Live
LOOK: The top holiday toys from the year you were born
With the holiday spirit in the air, it's the perfect time to dive into the history of iconic holiday gifts. Using national toy archives and data curated by
The Strong
from 1920 to today,
Stacker
searched for products that caught hold of the public zeitgeist through novelty, innovation, kitsch, quirk, or simply great timing, and then rocketed to success.