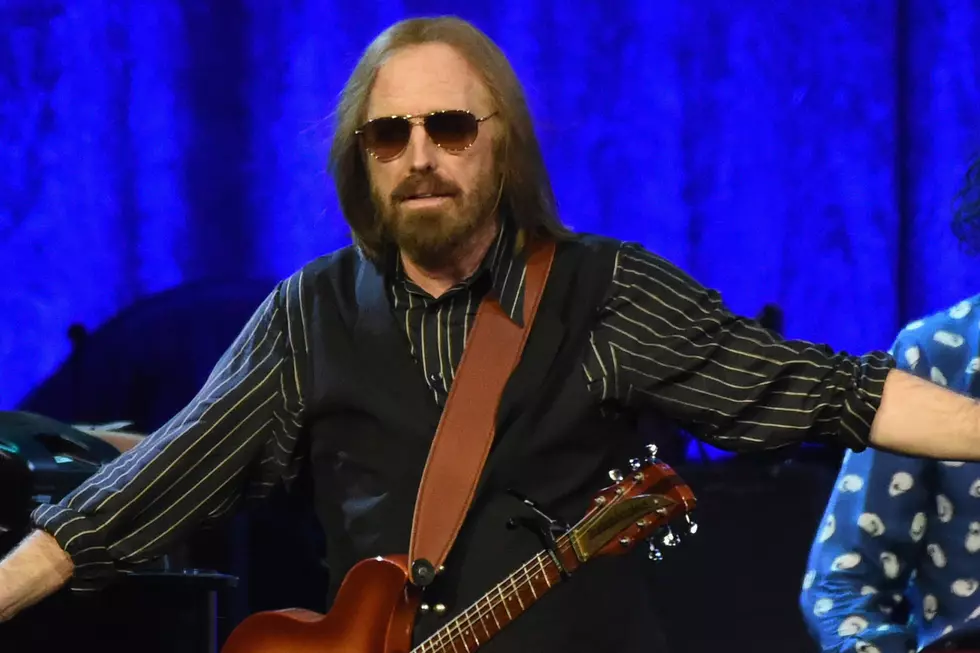 60-Song Tom Petty 'American Treasure' Box Set Announced
Rick Diamond, Getty Images
American Treasure, a 60-track box set featuring previously unreleased live and studio material from Tom Petty, will be released on Sept. 28. The songs on the collection are reportedly drawn from all phases of Petty's career with his longtime band the Heartbreakers.
Full details including a complete track list are expected to be announced tomorrow morning, when the countdown clock posted on Petty's website this morning hits zero.
According to Variety, the news was revealed today on Petty's SiriusXM radio station, along with the debut of the first track from the box set, 1982's previously unreleased "Keep a Little Soul." American Treasure was reportedly compiled by Petty's daughter Adria, his wife Dana, Heartbreakers guitarist and keyboardist Mike Campbell and Benmont Tench and "studio collaborator" Ryan Ulate.
After the countdown clock emerged this morning, many fans speculated that the news would be concerning the release of a double album version of Petty's 1994 record Wildflowers. He had originally intended for the album, his second solo effort, to be a double album, but, at Warner Bros. request, he scaled it back to a single disc.
In 2014, it was reported that a set expected to be called Wildflowers: All the Rest, that restored the complete track list, was in the works to coincide with the album's 20th anniversary. Only the song "Somewhere Under Heaven" has officially surfaced, appearing during the closing credits of the Entourage movie.
He was planning to support the release with a unique tour. "I want to take the Heartbreakers and whoever else I need to reproduce every sound in a big way," he said. "That album was really about sound in a big way. I would like to go out there and perform the entire album as it was originally conceived with all of the songs."
"That would have been smaller-scale, away from the hits," guitarist Mike Campbell later added. But he said that the plan, to which Norah Jones had signed on, was scrapped in favor of a career-spanning trek to celebrate the 40th anniversary of the Heartbreakers. Unfortunately, Petty died a week after the last date of the tour, a Sept. 25 show at the Hollywood Bowl.
Tom Petty Through the Years: 1976-2017 Photos