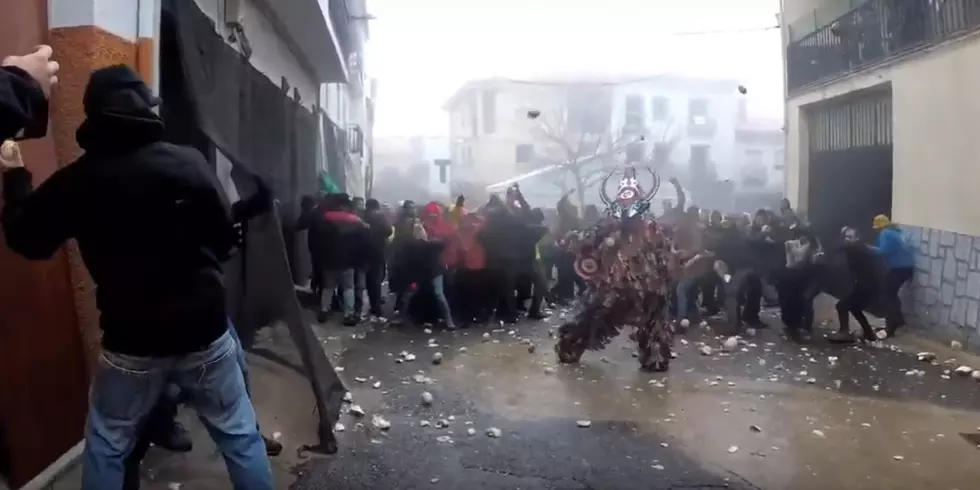 Today: Spanish Citizens Hurl Turnips at a Demon
MOiDesigns via YouTube
This annual event in this small town in Southwestern Spain features Hundreds of people hurling TURNIPS at man dressed in horned demon mask as he runs through the streets.
A young man from the village is selected to be the 'Jarramplas' and dresses up in a costume made from colorful strips of fabric and wears a devil-like mask with horns.
"The Jarramplas" then enters the streets, banging his drum to call out the villagers who gather in their hundreds with armfuls of turnips.
Then they chase the Jarramplas around the village, continuously pelting him with rock-hard turnips at every possible chance they get.
It's a tradition that has been going on for centuries in the town of Piornal. Some residents believe that it dates back as a way to punish cattle thieves.
The 100 Best Places to Live in the Midwest