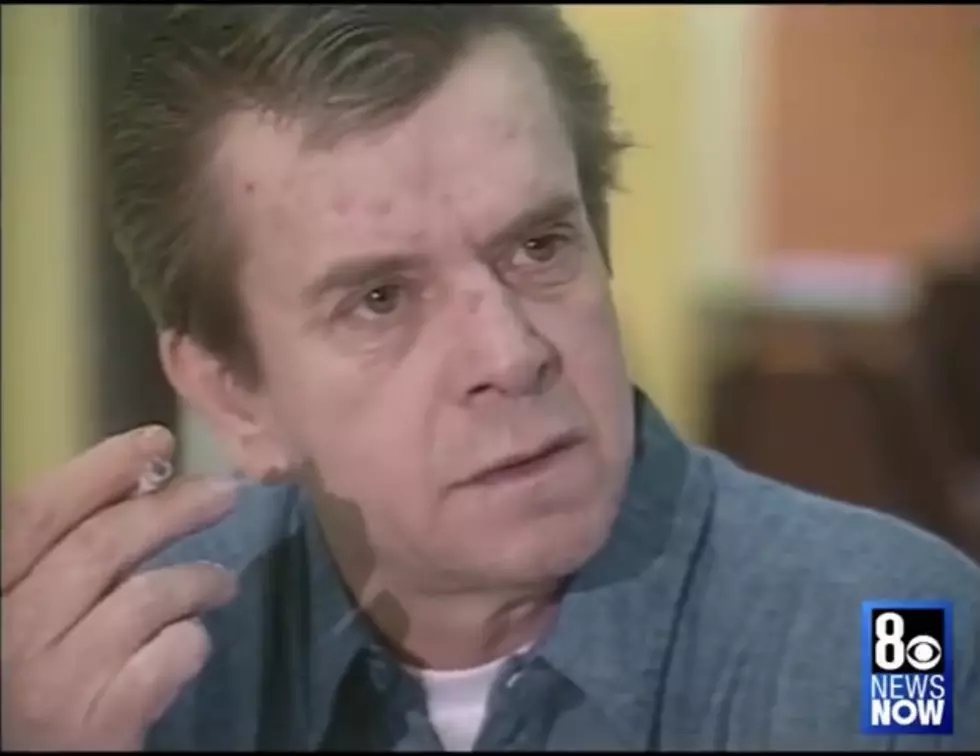 Deranged Killer & Cannibal Strangled 14 Women: And He's from Iowa
8 News NOW | KLAS-TV YouTube Channel
Carroll Edward Cole knew something was wrong with him mentally and sought treatment on several occasions -- nothing helped.
He didn't have what many would consider normal life from the beginning. Cole, who was born in Sioux City, "was frequently whipped and beaten by his mother for the most minor infractions, and he grew up with a deep hatred of women," according to murderpedia.com. "He was also picked on at school for having a 'girl's name,' so he would usually go by his middle name, Eddie."
Looking back on the crimes he committed as an adult, Cole claimed he was seeking revenge on his mother.
After dropping out of high school as a junior, Cole would become a drifter, never truly settling down in one area or another, taking menial jobs, and "serving frequent prison sentences for crime such as burglary, vagrancy, arson and car theft."
The site continues: "(Cole) had himself committed to mental hospitals where he confessed his fantasies of murdering women. Although diagnosed as a psychopath, Cole was usually discharged promptly, as he had a personality disorder, as opposed to a mental illness — the former was considered to be untreatable by psychiatrists at the time, unlike the latter."
Soon enough, those fantasies became reality.
Cole's first victim was Essie Buck -- a woman he picked up in a tavern in San Diego, California in May of 1971. She was strangled to death in his car.
In the following two years, he killed several more women via strangulation after seducing them in bars and other public places. He also killed a woman with a hammer.
Come July 1973, Cole met and married barmaid Diana Pashal. The pair were both alcoholics and frequently fought. In such scenarios, Cole would leave for days or weeks at a time, committing more and more murders of women by strangulation.
In 1977, according to maamodt.asp.radford.edu, Cole "met a woman at a topless bar and agreed to spend the night with her; woke to find the woman dead in his bathtub and remnants of her feet and arm in his refrigerator; her buttock was found in a skillet on the stove; the body was collected and dumped into the city dump (so he claims)."
After another murder, Cole would eventually strangle his wife of six years in their own home. Following eight days of not seeing her, a neighbor contacted the police. Pashal was found wrapped in a blanket in the Cole home, but it was deemed she passed due to alcohol poisoning and her husband remained free.
His final murder came when he strangled Marie Cushman in the Kasbah Hotel and left her body in the room to be found by a maid.
Per the Waterloo Courier, "Arrested on suspicion of murdering the final victim, Cole confessed, claiming that he had murdered at least 14 women over the previous nine years, although he added that there may have been more—he couldn't remember exactly, as he was usually drunk when he committed his crimes."
Sentenced to death, Cole refused to appeal and was executed in Nevada on December 6, 1985."
A deeper dive on Cole:
Creepy Doll Contest is Back with 9 Contestants That Will Give You Nightmares
The History Center of Olmsted County has released the 9 creepy doll contestants for this year's Creepy Coll Contest. Meet the dolls and decided which one is the creepiest.
Another UFO Sighting in Evansdale, Iowa - Photos
Keep scrolling and see what you think - is it a UFO or not?