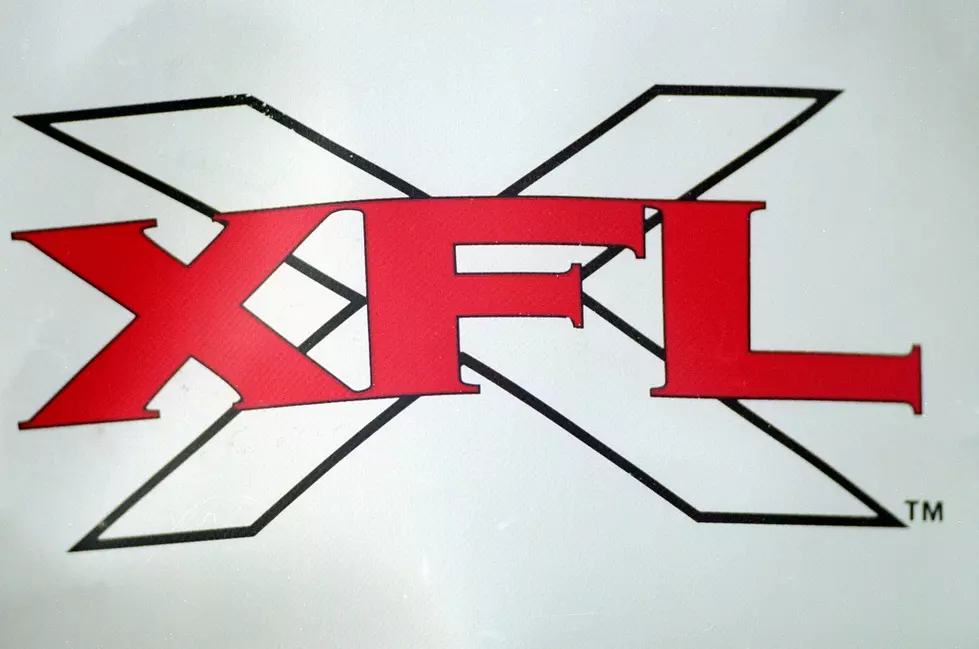 GettyImages
It just had one season back in 2001, but the XFL will make a return in 2020. Here's what we know so far.
The CEO of World Wrestling Entertainment (WWE) is Vince McMahon and back in 2001, started a football franchise to compete with the NFL. It promised bigger hits, a ton of rule changes, and an effort to take America's most popular sport to another level. It ended as quickly as it started. With just one season and one champion (The Los Angeles Xtreme) attendance and viewership was on an exponential decline. ESPN's 30 for 30 on the XFL showed the destine for the league from network executives and other prominent figures like Saturday Night Live executive producer Lorne Michaels. (One XFL game went into overtime cutting into Saturday Night Live.)
But now, with the NFL having lower ratings, controversy of protests on the field and off the field, far too many commercial breaks, and a smattering of penalties, now might be the perfect time for the XFL to make it's return.
McMahon released a video of asking fans on what they would most like to see when starting a new football league from scratch.
Some of the changes that we remember from back in 2001 were:
The elimination of the coin toss. Instead, a player from each team raced to the football and who ever collected it cleanly, got to chose how their team wanted to start the game.
Players are paid differently buy equally. The quarterback earned the highest salary but it was all the same value.
Endzone dances were encouraged.
Players played with nicknames on their uniforms. Notables: (He Hate Me, E-Rupt, Tater)
One of the biggest new changes is that McMahon has said that players will not be able to use this as a forum for personal protests. Basically saying that all players will stand during the National Anthem. McMahon has addressed controversial NFL players like: Colin Kaepernick, Johnny Manziel, and even Tim Tebow:
"The quality of human being is very important and just as important as the quality of the player. What I mean by that is you want someone who does not have any criminality associated with them whatsoever. And even if you have a DUI, you will not play in the XFL. If Tim Tebow wants to play, he could very well play. Anyone who plays the game of football well and meets our criteria in terms of quality of human being, why not? As long as everyone abides by the rules as laid down." McMahon.
Like McMahon said in the video above, they will take the next 2 years to determine what the fans want in a league, who the first 8 teams will be, and figure out the best rules for the 2020 XFL.