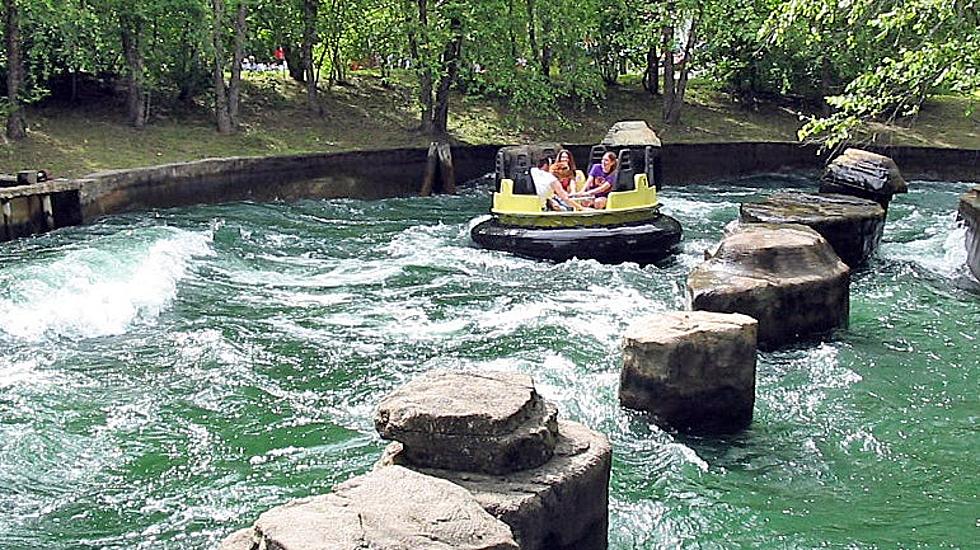 The Raging River At Adventureland Should Never Re-Open [OPINION]
Facebook via Tour N Travel News
Adventureland Theme Park in Altoona, Iowa has long been a summer tourist stop for Iowa families just like mine. We've made the two-hour trip west for years, and had many great times. And yes, my entire family has gone on the Raging River ride nearly every time we've visited Adventureland. But we never will again. Not after what another family from Marion went through.
On July 3rd of 2021, the Jaramillo family from Marion strapped themselves into the Raging River ride just like my family had on previous trips. But during the ride, their raft capsized, trapping them underwater. 11-year-old Michael died. His father suffered serious injuries. His brother David was hospitalized for months before being able to return home. It was later discovered that there were 17 safety violations on the ride, according to the Des Moines Register.
Now we've learned that Adventureland's new owners plan to keep the ride closed for the 2022 season as they decide the fate of the water ride. But after the tragedy of the Jaramillo family, and the death of ride operator Steve Booher in 2016, it is time to retire the Raging River.
Despite the new owner's claims that they'll do whatever it takes to keep the park safe for patrons, the only way to make the Raging River safe is to shut it down. I'll admit, that each time I rode that ride with my family the only thing I ever feared was getting wet. But that all changed with the tragedy of last year. I'll never look at the ride the same way again. And if I feel that way, how many other visitors to Adventureland do?
The theme park has been making renovations and putting in many new rides for the upcoming season. By closing the Raging River, you'll be telling the public that a ride responsible for the death of an 11-year-old boy and one of your own employees doesn't belong in this park. The Raging River had its time, just like the log ride, or The Dragon roller coaster. Those rides have all been replaced by better attractions.
Close and replace the Raging River.
What Non-Iowans Think of Iowa
Iowa is the capital of the Midwest! Ok, that's unofficial, but it's my stance. Here's what NON Iowans think of us.
"
"