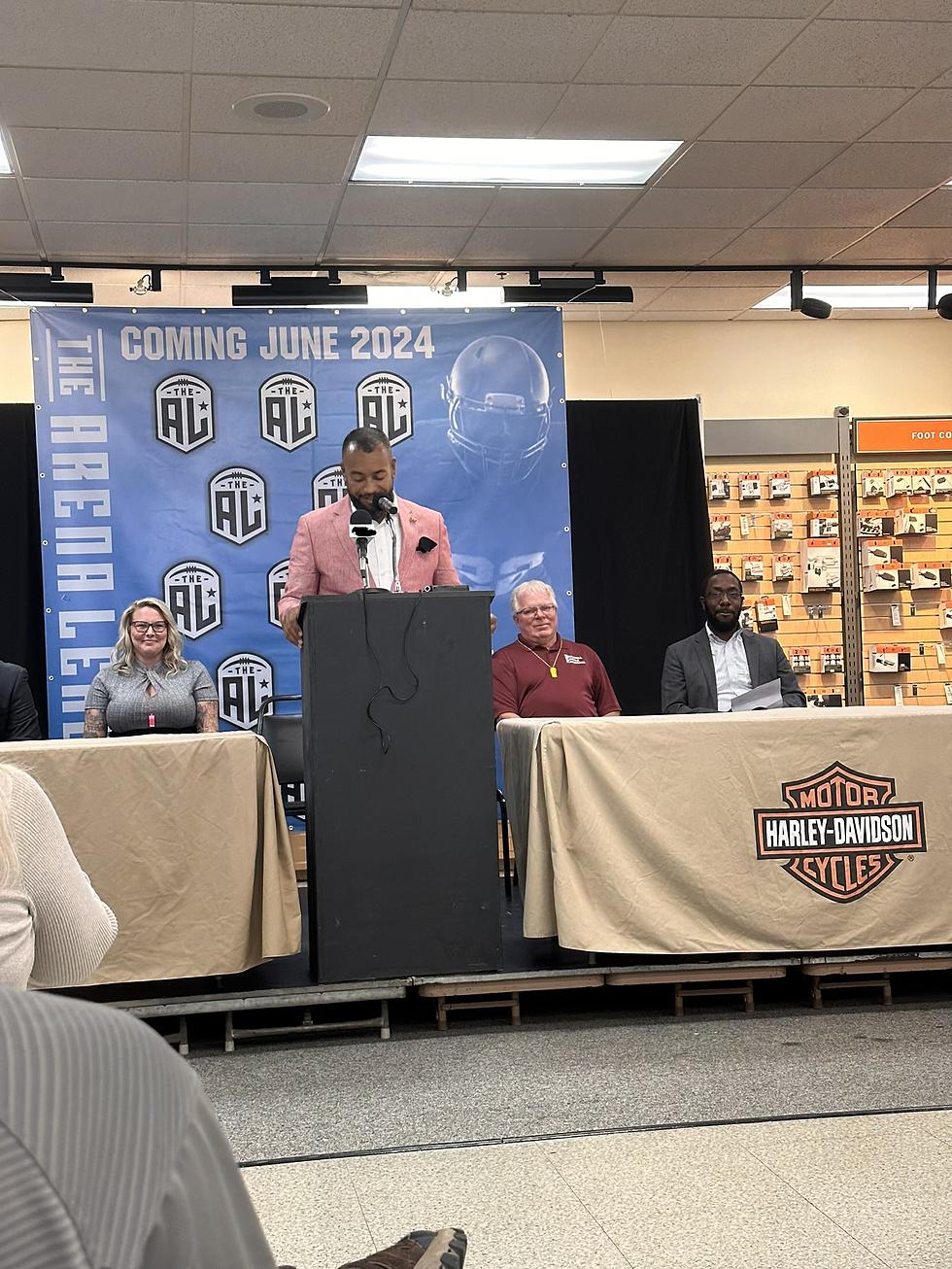 The New Waterloo Football Team Officially Has A Name
JM/TSM
In the early part of May, it was announced that professional football would be coming to the state of Iowa. Waterloo - IA was selected as the third city to host an arena football team. Other cities that were selected to join the Arena League are Springfield - MO, Duluth - MN, and Kansas City - MO.
The team in Waterloo will play their home games at the Hippodrome Arena at the National Cattle Congress.
Other than the exciting news of a new football team coming to Iowa, fans can also be happy to know that the Arena League will be hiring local people to be a part of the team. According to The Arena League, "The team plans to hire local staff, involved local business leaders in the ownership group, the sale of season tickets, and even have the community name the team."
Iowans in and around the Waterloo area have the chance to be involved with this new team and they've already started. As of today, (June-28) it was announced that Iowans have put in suggestions for the selected logo, colors, and new team name.
*DRUM ROLL PLEASE*
Team Advisor, Travis Hall, along with Waterloo Mayor Hart introduced the Waterloo Woo
The Waterloo Woo was selected by Iowans for multiple reasons. 1 - is because of trains and 2 - because of the wrestler Rick Flair!
Iowans love wrestling and Waterloo is home to the Dan Gable Museum. Fans of the WWE are all too familiar with the popular Rick Flair WOOOOOO! If you haven't seen it...it goes a little something like this.
The inaugural season intends to launch in mid-August, of 2024.
Arena League Facts
If you're unfamiliar with Arena League football, it's kind of like the football you watch on Saturdays and Sundays, with a few major differences. According to The Arena League,
The games are played on a 50-yard field
The games are fast-paced, with a quick play clock and no huddles
Each team will have a 15-man roster, with players who play on the offensive and defensive side of the ball
Fan Input is welcome and strongly encouraged
Iowa Born Sports Stars
What do each of these stellar athletes have in common? They all hail from the Hawkeye State.
10 Commandments of Living in the Cedar Valley
It doesn't matter if you're here for good, just visiting, or a former resident. You know these 10 C.V. commandments.