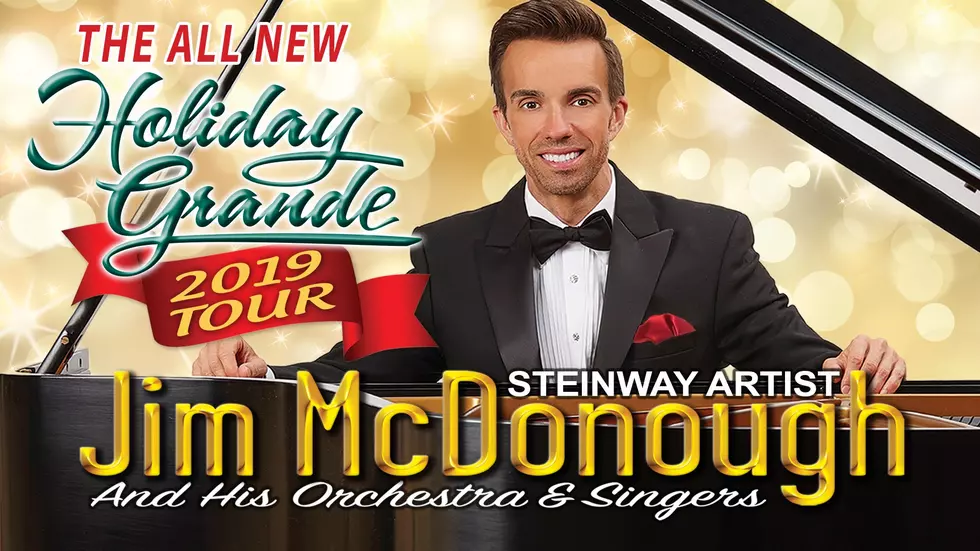 The "Holiday Grande 2019″ Tour Coming To Cedar Falls
Courtesy - Jim McDonough
Celebrate the holiday season in style by attending "Holiday Grande 2019" Tour coming to the Gallagher-Bluedorn Performing Arts Center in Cedar Falls, on Saturday, December 14th at 2:30pm.
This dazzling, all-new stage production features International Steinway Artist, Jim McDonough, joined by his 14-piece professional orchestra and a cast of sensational singers and dancers performing your favorite Christmas music and other all-time favorites. This awe-inspiring event is a grand combination of beautiful music, spectacular sets and costumes, and the true spirit of the season. Proceeds benefit Camp Courageous of Iowa, a year-round recreational and respite care facility for individuals with disabilities.
Besides the Cedar Falls' show on the 14th, the tour will also stop in Des Moines at Hoyt Sherman Place on Saturday, December 7th, and the Paramount Theatre in Cedar Rapids on Sunday, December 8th, along with the Five Flags Center in Dubuque on December 15th.
For more information and to purchase tickets go to the tour's Facebook page.