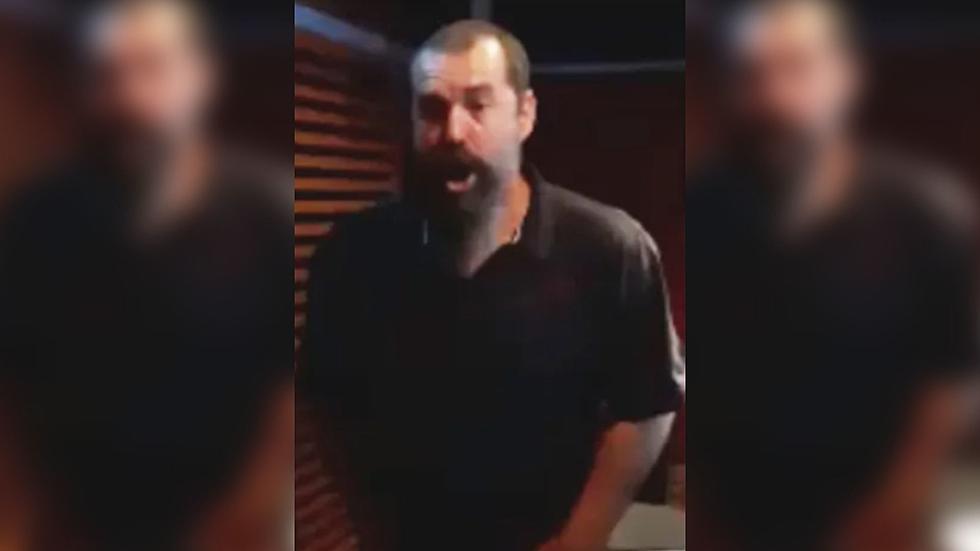 The Guinness World Record For Loudest Burp (Bonus Video: Record For Longest Fart)
Guinness World Records via Twitter
A guy from Australia just was confirmed for breaking the Guinness World Record for World's Loudest Burp (Male).
Neville Sharp performed the record-shattering burp on July 29th, and he just was confirmed to have broken the record with a 112.4db burp.
That's louder than an electric drill or a jackhammer.
According to Guinness, Neville was taught how to burp on command by an older sibling, and he's been honing his craft ever since.
45 years later, he decided to put it on the line and go for the record. He has worked on his burping for the last 5 years.
"My reason for attempting to break this record was to be a world record holder. The secondary reason was because the world record has been held by an Englishman for over 10 years," Neville told Guinness.
Neville breaks the record held for 12 years by Paul Hunn in the UK, who set the bar at 109.9db.
---
While talking about the loudest burp, the question came up about the World's Longest Fart.
It's held by internet sensation Mr. Methane, at 59 seconds. He's a talented guy, who seemingly makes a crapload of money off passing gas and making personal greeting videos for people.
Here's the nearly minute-long fart we played on the show this morning.
It's nasty, but ya know, it's pretty damn entertaining, especially with him in his costume.
Makes him look like The Riddler, or I guess I should say, The Shiddler.
25 True Crime Locations: What Do They Look Like Today?
Below, find out where 25 of the most infamous crimes in history took place — and what the locations are used for today. (If they've been left standing.)