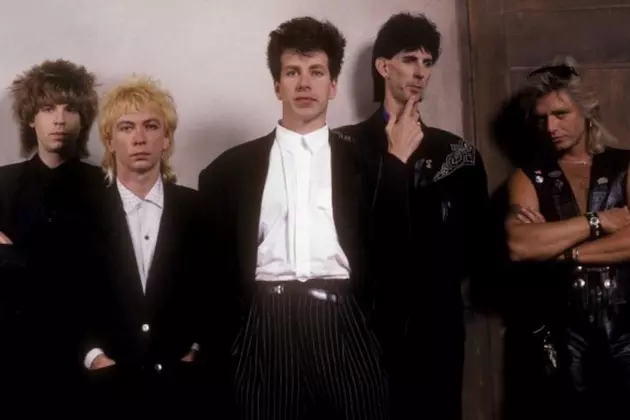 Listen to the Cars' Previously Unreleased Studio Version of 'They Won't See You'
Elektra
Reissues of the Cars' second and third albums are due Friday. There are a total of seven bonus tracks attached to 1979's Candy-O; three bonus tracks and a B-side have been added to 1980's Panorama.
Candy-O peaked at No. 3 on the Billboard album chart, producing the Cars' first-ever Top 20 hit in "Let's Go." The follow-up single, "It's All I Can Do," just missed the Top 40. They then took a darker, edgier tack on Panorama, which reached the Top 5. "Touch and Go," the album's biggest single, reached the Top 40.
The expanded edition of Candy-O also features alternate mixes of "Let's Go" and "Lust for Kicks." Panarama's extra tracks include "Shooting for You," "Be My Baby" and "The Edge." "Don't Go to Pieces" was originally found on the B-side to 1980's "Don't Tell Me No."
The mastering for both reissues was supervised by Ric Ocasek, who also oversaw last year's Elektra Years box. The sets are completed with liner notes and new interviews by longtime Rolling Stone contributor David Wild. He talked to guitarist Elliot Easton for the Candy-O reissue and keyboardist Greg Hawkes for Panorama.
The Cars Albums Ranked Worst to Best