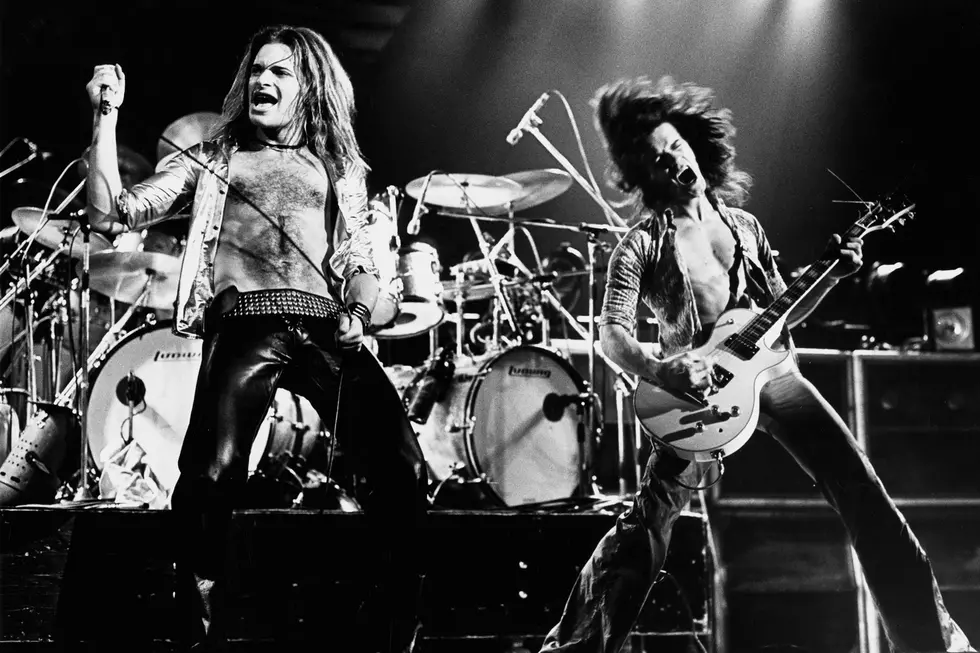 The Best Rock Music Had Co-Dependency Between Lead Guitarists and Singers
Gus Stewart, Getty Images
As I was taking a rather long drive through the highways and byways of the Midwest, my trusty companion was carrying on at quite a volume. Whether by station, stream, CD, or mp3, I must have churned through 100 different artists in multiple music categories.
And I noticed a trend that I had previously not considered. Truly great rock music needs a codependent singer/guitarist relationship. Not to shade my singer-songwriters, and other combinations of artists that are well-documented, but there just seems to be a magic that occurs when a singer who otherwise doesn't play an instrument (More on this evolution later) and a guitarist who doesn't naturally sing get together to write some music.
The CD that made me realize this was Journey. Steve Perry, who was a great singer, and probably the best singer in rock for a while, needed the writing partner of Neal Schon to realize the full potential of his voice--and Schon's soaring guitar work.
Then I started thinking about other singers, who need guitarists that don't sing for their best work to be realized, and I think it's a potent combination.
The best ones I came up with were in no particular order:
Great Bands With Unstoppable Singer/Guitarist Duos
You're probably thinking of a few right now--some fit the mold, others don't for one reason or another--and I suppose if you're thinking about rock bands and their music, then that's something pretty cool, too.
25 True Crime Locations: What Do They Look Like Today?
Below, find out where 25 of the most infamous crimes in history took place — and what the locations are used for today. (If they've been left standing.)