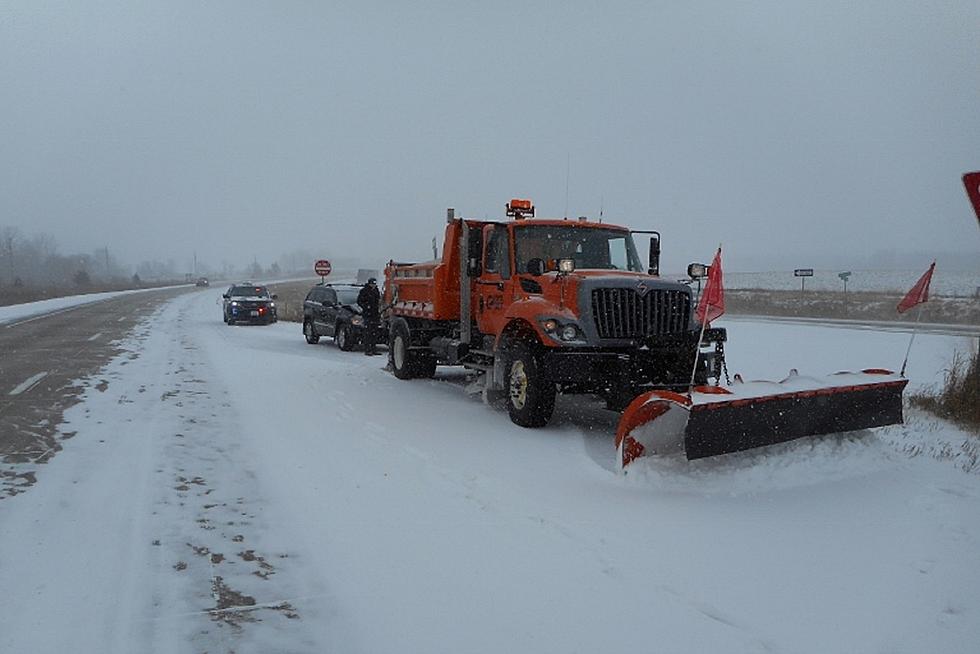 SUV Crashes into Snow Plow in Bremer County
Courtesy: Bremer County Sheriff's Dept.
Authorities claim that slick road conditions were a factor in an accident involving a snow plow in Bremer County Monday afternoon (Feb. 5, 2018).
The mishap occurred on U.S. Highway 218, south of Waverly, just before 1 PM.
Sheriff's officials said an International snow plow truck, driven by Lawrence Wheeler, 60, of Waverly, was rear-ended by a Jeep Grand Cherokee, driven by Alex Lichman, 26, of Mason City. No one was injured.
Officials noted that weather and road conditions were factors in the accident.