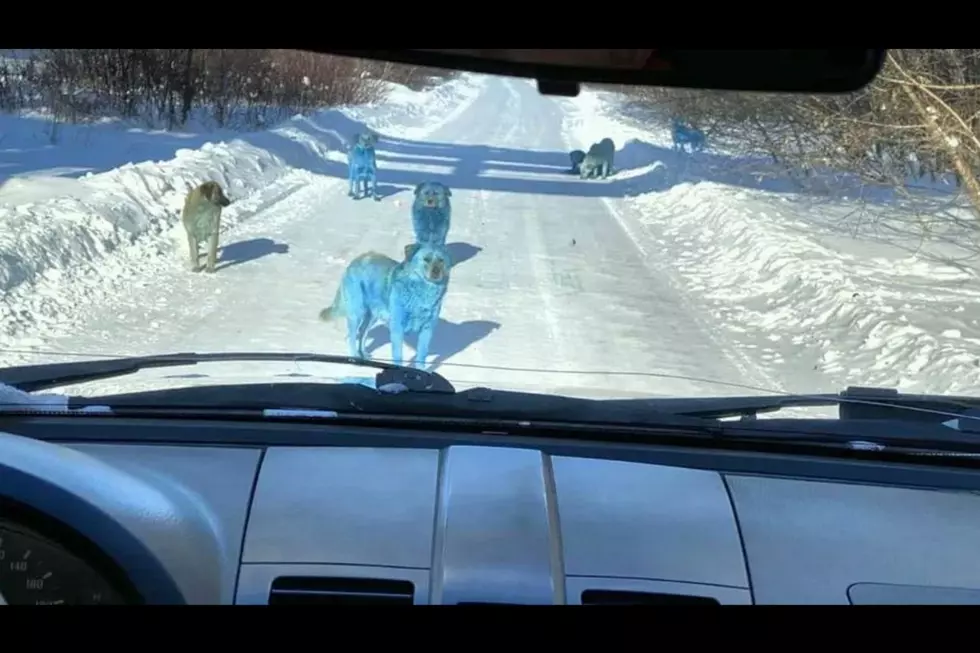 Strange Blue Dogs Have Mysteriously Appeared
Moises Lopez via Twitter
A pack of strange blue dogs have suddenly appeared in Russia.
Photos of the dogs taken near the city of Dzerzhinsk, located around 230 miles east of Moscow, have gone viral.
The Moscow Times says the dogs may have been exposed to chemicals at a nearby abandoned factory that produced plexiglass and hydrocyanic acid, giving their fur the glowing blue color.
Animal rights activists said that the dogs' health is not in danger as all seven of them were examined by veterinarians.
As of February 15th, two of the seven dogs have already found new owners.
A report in 2015 suggested that there were nearly 35,000 stray dogs just in Moscow. Peta says that in the USA, there's an estimated 70 million homeless dogs and cats.
KEEP LOOKING: See What 50 of America's Most 'Pupular' Dog Breeds Look Like as Puppies