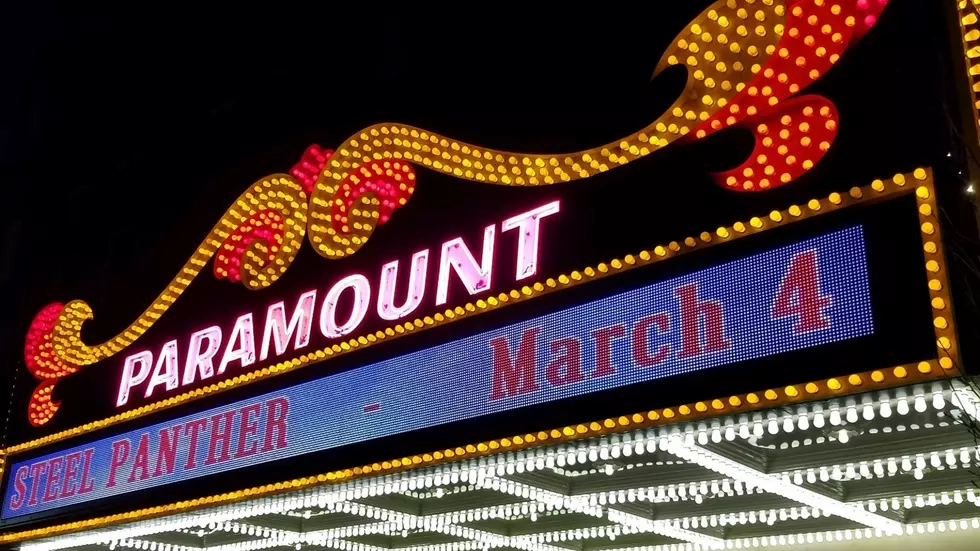 Steel Panther At The Paramount: The Review
Townsquare Media
After a rollicking show to 600 concert-starved rockers, Steel Panther can check Cedar Rapids off their list of cities where they've seen the locals' boobs. And I can check Steel Panther off my list of bands you need to see at least once.
Panther is an expert-level metal parody band, highlighting and over-serving the tongue-in-cheek double entendre most 80's metal bands used as a side dish. It's the smart humor of Spinal Tap, updated and doused with hot sauce.
The sharp playing of the boys-will-be-boys in the band is spot on, a result of their years on the Hollywood Strip as Metal Edge, and Michael Starr--their David Lee Roth with extra range lead singer carries show.
They alternately perform their own comedically offensive numbers ("Asian Hooker," and possibly a song called "Eat Your Butthole" were crowd favorites) and spot on covers of the bands that inspired their own debauchery. Ozzy is an unexpected highlight, in both voice and the Randy Rhoads style shredding by Russ "Satchel" Parrish.
The difference in the line between the merch table and the beer line was staggering.
Merch Table:
The Beer Line
Their between-song onstage banter is finely honed, and kept me laughing like a comedy show broke out in the middle of a rock concert. It was a night of anticipated rock and roll camaraderie after a year long drought. These boys came and plowed the fields in Iowa...and, most likely, plowed again after the show was over.
Iowa's Second Oldest Bar