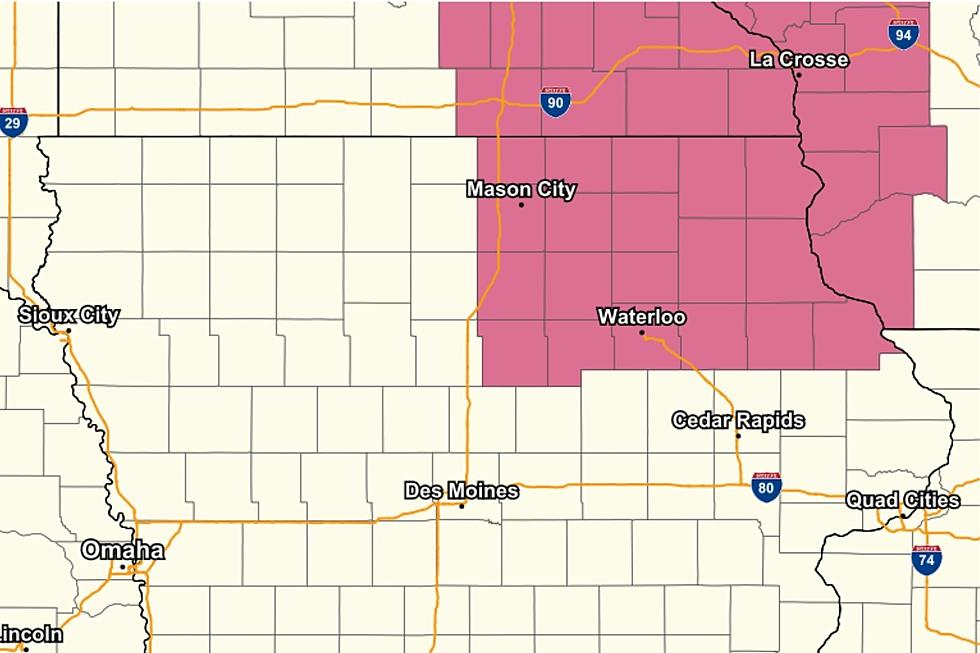 Severe Thunder Storm Watch Issued for Northeast Iowa
weather.gov
The National Weather Service in Des Moines has issued a Severe Thunderstorm Watch for 19 counties in Northeastern Iowa, including:
Allamakee, Black Hawk, Bremer, Buchanan, Butler, Cerro Gordo, Chickasaw, Clayton, Delaware, Dubuque, Fayette, Floyd, Hardin, Howard, Mitchell, and Winneshiek.
Severe weather is possible this afternoon into the evening hours. Hazards include damaging winds, large hail, heavy downpours, and possible tornadoes.
In addition to the storms developing this morning, more are expected to redevelop across the northern half of the state this afternoon.
Rainfall of 1 to 3 inches is expected across northern Iowa into this evening with locally heavier amounts.
Iowa Born Sports Stars
What do each of these stellar athletes have in common? They all hail from the Hawkeye State.
KEEP READING: Top 10 Weirdest Street Names In The Cedar Valley