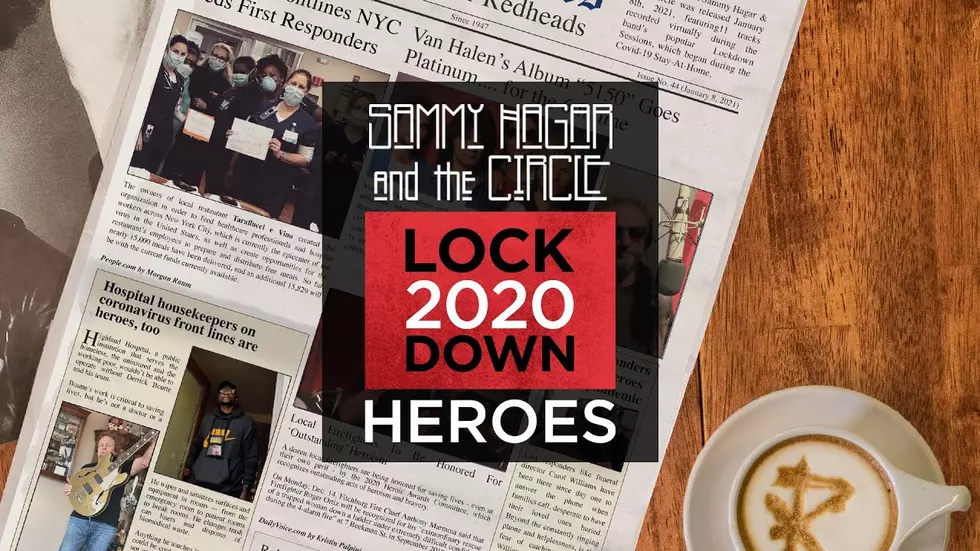 Sammy Hagar & The Circle Salute Frontline Workers with Cover of 'Heroes'
Sammy Hagar via YouTube
Sammy Hagar and his friends spent their lockdown being productive, recording a cover album of some of classic rock's biggest tracks.
Sammy Hagar & The Circle brings together some big names:
Vocals: Sammy Hagar (Obviously)
Drums: Jason Bonham (Son of John Bonham of Led Zeppelin)
Bass: Michael Anthony (Van Halen's original bassist)
Guitar: Vic Johnson (The BusBoys, Sammy Hagar and the Waboritas)
One of tracks bringing a lot of attention to the supergroup and album is their cover of David Bowie's 'Heroes', which they've recorded as a tribute to the front line workers who have kept the country going through the pandemic.
Sammy accompanied the song's music video with a quote detailing the reason for the song.
David Bowie's "Heroes" is one of my favorite songs ever, and a chance to tip our hat to all those frontline workers on every level from the grocery stores, to the policeman and firefighters, doctors etc. that put their own lives at risk & do their jobs to help others. For us it kind of sums up 2020, the whole year. And to release it so close to his birthday and passing just makes it that more special.
The full album is on Sammy's website, as well as Apple Music, Spotify, or wherever else you see your music.
Enter your number to get our free mobile app
LET'S GO: The most popular historic sites in America