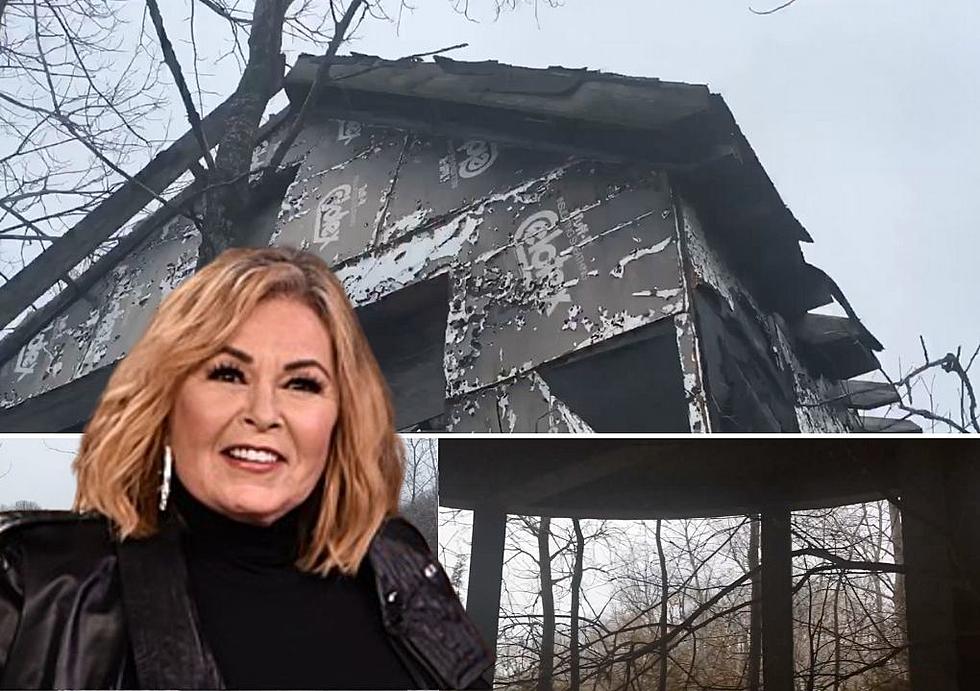 What The Heck Happened To Roseanne Barr's Eldon Mansion?
maxpatch67 via YouTube
WARNING: The property mentioned is private property. Do not endanger youself by trespasing on private property!
We gave you a glimpse of the outside of this abandoned mansion before. However, now it's time to take a deeper look into what's actually inside this celebrity's abandoned mansion.
It's been an interesting past few years for the 90s sitcom star Roseanne Barr, to say the least. After getting a reboot of her hit show off the ground, she ended up stepping aside from said program. Barr exited the program after drama concerning a political tweet she made.
She hasn't been too active on social media since the scandal that got her booted off her own show. Last month, news broke that Roseanne Barr put her $3.5 million home in El Segundo, California on the market. The house has four bedrooms and four bathrooms.
Roseanne Barr and her then-husband at the time Tom Arnold bought a property in Iowa in the 90s. The couple attempted to build a 25,000 square foot mansion in Eldon, IA, but this project was ultimately abandoned when Barr and Arnold got divorced.
Arnold apparently donated the property to a local college. Some reports say that a farmer recently bought the property.
It's been several decades and seemingly no one has done any work on the property in Eldon, IA. One Iowa resident happened across the property and saw the state that it currently is in.

The completed project, according to the Des Moines Register, was meant to be 28,000-square-feet and have a swimming pool-in-the-basement. If you look closely you can see the differences that just nine years can have. The property looked sketchy years back, but now the property has been taken over by the forest surrounding it.
You can take a look at the interior down below!
See Inside Roseanne Barr's Eldon Mansion
Roseanne Barr was set to make a home in Iowa. She and her then-husband Tom Arnold were in the midst of building a mansion in Eldon. It was put on hold when the couple eventually split up. This left a beautiful, unfinished, and kind of spooky mansion behind.
Roseanne Barr Abandoned Iowa Mansion in Eldon, IA
I fell into a rabbit hole when I found out that
Roseanne Barr almost had a mansion in Iowa
. After seeing the current state of the property on Facebook, I was amazed that such an extravagant project could be so quickly overtaken by nature. Only two hours away from Waterloo, this abandoned field could have hosted some of the coolest and elite Hollywood parties in the Midwest. The current photos were taken by Gable Fry on a recent trip he took.