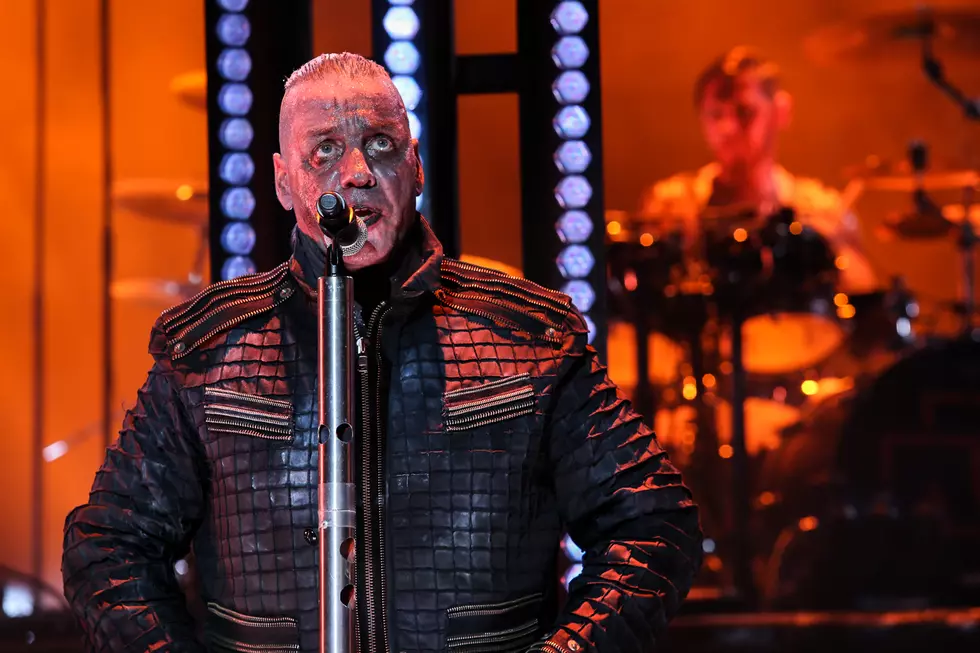 Rammstein 'Almost Done' With New Album, Recording Orchestra + Choir Now
Johnny Perilla, Loudwire
In June, a description for a ticketing link to Rammstein's New Year's Eve show indicated the German industrialists would release their long-awaited new album by the end of 2018. That text has since been pulled from the page, but it looks like the album may, in fact, come out by year's end.
"Almost done! Orchestra and choir recordings in Minsk for album No. 7," Rammstein exclaimed in a Facebook post earlier today (Sept. 17), which showed two photos of the band at work with the orchestra.
Last year, guitarist Richard Kruspe revealed that Rammstein had about 28 ideas for new songs. There's a caveat for fans who have endured the wait for new material — it could be Rammstein's last album. "I just feel like, for some reason, that it's gonna be the last record we do," Kruspe said last year in an interview with Resurrection Fest. "That's a feeling — I can be wrong, but just at the moment, I feel like this is maybe the last [shot at making an album] we have and I want to give 200 percent in that and make it as good as it can be."
Liebe ist für alle da, Rammstein's last record, was released in 2009 and peaked at No. 13 on the Billboard 200 chart.
See Rammstein in the Top 90 Hard Rock + Metal Albums of the 1990s
10 Unforgettable Rammstein Moments