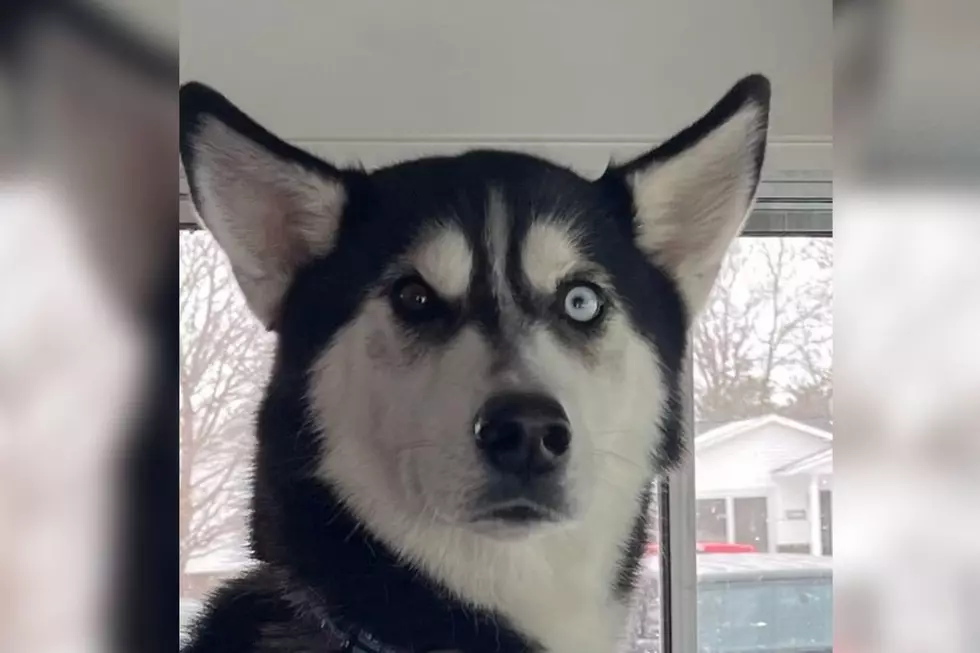 One NE Iowa Schools New Bus Driver Is Paw-fect [PHOTO]
Oelwein Community Schools va Facebook
I was mindlessly scrolling Facebook the other day when I came across a photo that stopped me in my tracks.
The Oelwein Community School changed its profile photo.
Now, before you ask if I'm being fur-real by writing this because it seems like a paws-itively outrageous topic, just sit back and enjoy the local dog shoutout.
What better than to make the profile picture, or should say mascot, for the Huskies school district an actual Huskey?
Winnie is a service dog in the Oelwein Community Schools district that belongs to one of the teachers.
I reached out to the district via Facebook to learn more about Winnie. They told me that Winnie is "very lovey, has a big heart, lovers her job, and loves to get her picture taken."
And loves to get her picture taken is correct. Winnie has been making her modeling debut for this district as the centerpiece of a job ad posted on Facebook.
Hopefully, after driving the students back home after school, she remembers to put the bus back in the bark.
Winnie isn't the only real Huskey to show her face on the Oelwein page, a different Huskey represented the district back in 2014.
As a dog lover, I loved being able to scroll and see Winnie on my feed. I hope that there will be more photos of her shared on the Oelwein Community Schools page.
Keep up to date with what's going on locally by downloading our app!
Oelwein Home For Sale Less Than $16,000
Oelwein House Listed Over $100,000