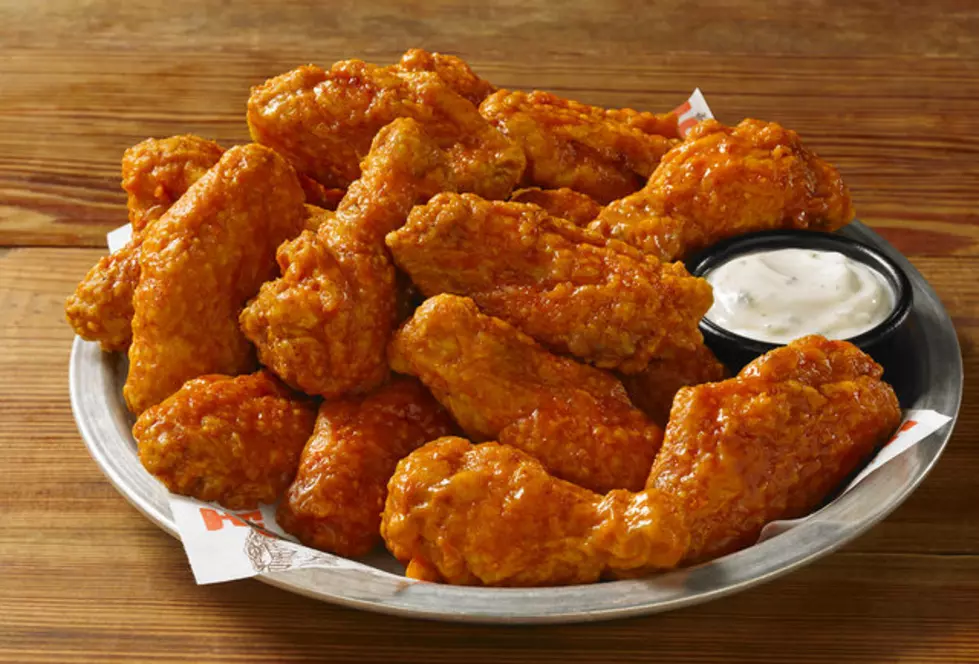 National Chicken Council Petitions Government For Federal Wings Holiday
Hooters
Super Bowl Sunday will soon be here and that means Americans will be doing a lot of snacking, and what goes better with watching football better than wings? I can't think of one. Boneless or bone-in, naked or sauced they're pretty much the perfect food.
The National Chicken Council thinks so too. They think that Americans love chicken wings so much that they deserve their own federal holiday. Close the banks, give the USPS the day off, no garbage collection because of the delicious chicken wing.
I had to laugh about it, until I found out what day they have chosen. They want the Monday following the Super Bowl. I've long said that we should get the day after Super Bowl Sunday off and here's why: studies show that on average 13.9 MILLION Americans call in sick following the Super Bowl. The rest that show up only do half the amount of work that they would normally do. And I blame the chicken wing hangover.
According to the National Chicken Council, we Americans will eat 1.38 BILLION wings on Super Bowl Sunday, so many chicken wings that:
If 1.38 billion wings were laid end to end, they would stretch back and forth 28 times from Gillette Stadium in Foxborough, Massachusetts to Los Angeles Memorial Coliseum.
1.38 billion wings weigh 6,600 times more than the combined weight of both the Patriots' and Rams' entire rosters.
Enough to put 640 wings on every seat in all 31 NFL stadiums.
Enough to circle the Earth 3 times.
If each wing were one second, 1.38 billion wings would be 44 years.
That's 4 wings for every man, woman and child in the United States.
They're petitioning the President to make the Monday after the Super Bowl "National Chicken Wing Appreciation Day."  From their petition on Change.org
Every February, we all come together to celebrate one of America's most beloved day of sports - The Super Bowl. Allegiances are made and rivalries forged. Some dreams are shattered while others are fulfilled.  Only one thing is certain – a full stomach for fans everywhere. In fact, football-loving Americans will consume an incredible 1.38 billion chicken wings Super Bowl weekend. Yes, there is a National Chicken Council and yes, that's a ton of wings!
In case you weren't aware, there here is the best way to eat chicken wings.