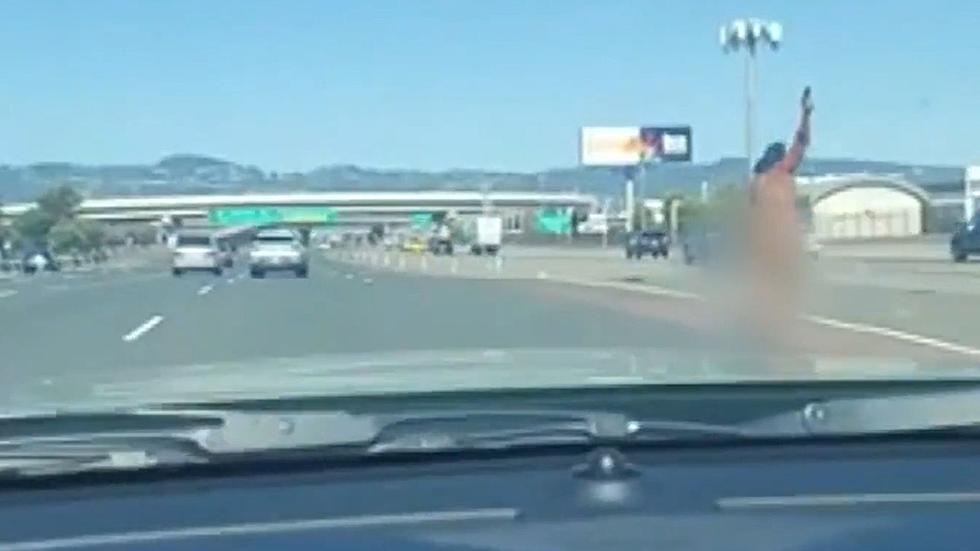 Naked Woman Arrested After Opening Fire On Bay Bridge
CBS
According to the California Highway Patrol, they started receiving calls about a woman driving recklessly on eastbound Interstate 80 of the bridge around 4:40 p.m. A caller reported the woman driving a white Chevy sedan, brandished a gun at her. The same caller stated that the woman then stopped her car, got out, and yelled at other drivers.
After getting back in the car and driving off, the woman stopped the vehicle again, in the eastbound lane right after the toll plaza. This time when she got out of the car, she was completely naked, authorities said.
The situation escalated even further when the woman began firing a gun in the air and at vehicles. Luckily, no injuries were reported, and no vehicles were struck by the gunfire.
Officers responding to the situation told the woman to drop her firearm, but she refused. After some talking, the woman finally complied and was taken into custody. She was taken to a local hospital for treatment and evaluation.
See video here:

The incident resulted in severe traffic congestion and backup on the Bay Bridge while officials investigated the situation. The bridge sees an average of 260,000 vehicles a day.
The CHP is actively investigating the incident to determine the motives behind the woman's dangerous actions.
Read more at KTVU
QUIZ: Can you identify 50 famous companies by their logos?
How well do you know the logos of 50 of the world's most famous companies? Keep scrolling to see if you can guess which icon belongs to which brand.