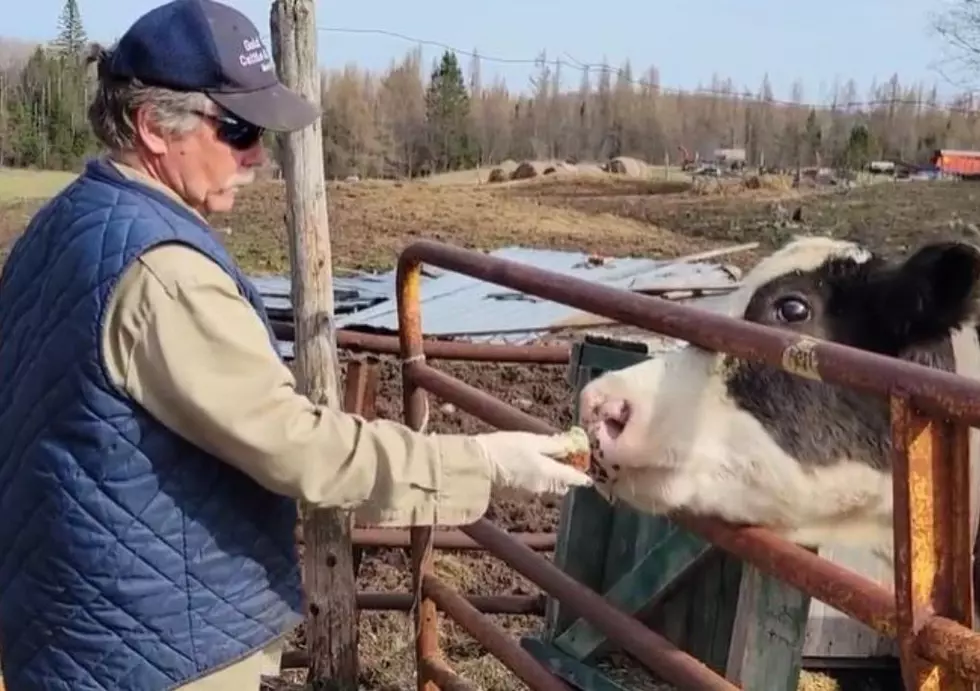 Midwest's Iconic Two-Nose Cow Celebrates A Big Birthday
via Lucy the Two Nosed Cow Facebook
May is a good month for cow lovers. We have beef producers celebrating National Beef month, and on one Midwest farm, a family celebrated a big birthday.
Lucy the cow was born on a Wisconsin farm but there was something different about her. At first, Lucy's owner Mark Krombholz thought Lucy had been kicked in the face but later found out she had two noses.
When feeding her a bottle, Krombholz says the middle of her nose would move in and out, indicating that it was indeed a functioning nose.
This discovery was found years ago as Lucy turned 15 this month.
Over the years Lucy has had 10 calves—none of these having a second nose. The vet told Krombholz that Lucy has the two noses because she was going to be a twin, but the egg never fully split.
Over the years, Lucy has brought a lot of attention. From farm magazines to radio stations to TV stations across the country. Lucy was even mentioned by Jay Leno when he was on "The Tonight Show". Even news sources in other countries like Russia and China picked up the story.
Over the years, Lucy has gone to many different events from fairs to store grand openings, which, she goes to in her own personalized ride.
Over the years, Krombholz has received many offers for Lucy but he doesn't plan to take any. He says in an article in WAGM;
I wouldn't trade her for the world. I've been offered tens of thousands of dollars but, like I said, sideshows, they may drag her all over the country, and after that what happens to her.
Farms For Sale In Eastern Iowa
A look into some of the farmland for sale in Eastern Iowa today.
Yep, You Can Stay in an Actual Iowa Grain Bin!
This Airbnb is so totally Iowa! Stay in a real grain bin converted into a pretty luxurious, cozy rental.