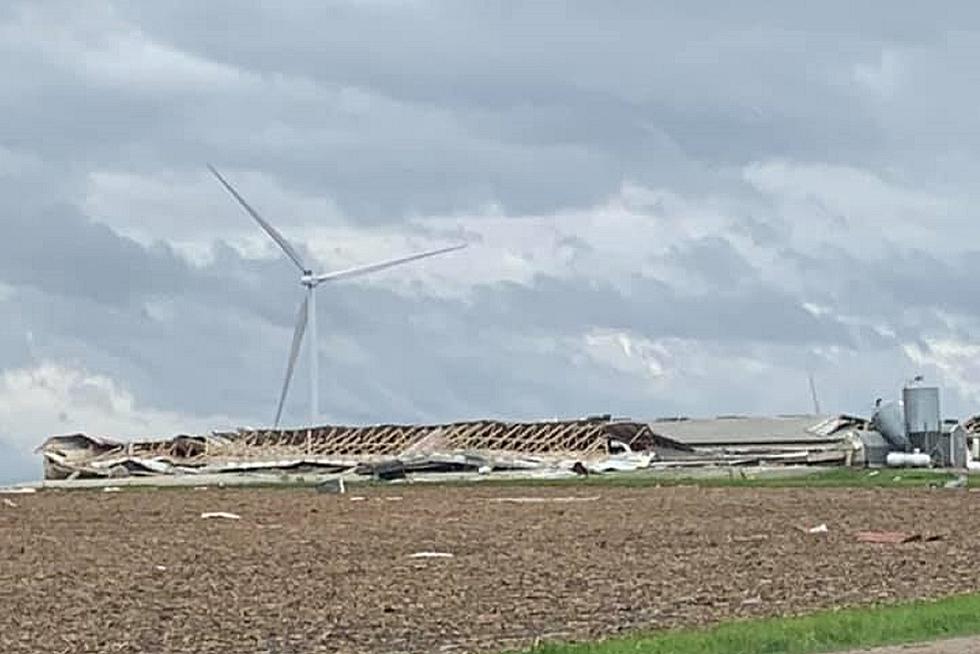 Memorial Day Tornadoes Hit Northeast Iowa [PHOTOS]
Courtesy: Howard County Emergency Management Agency
Memorial Day Tornadoes
A pair of tornadoes touched down in northeast Iowa on Monday, leaving a path of destruction in three counties but causing no injuries.
The first twister destroyed several buildings and damaged others when it hit an area near the Floyd County Fairgrounds west of Charles City around 12:30 PM. In a video posted to Facebook later Monday afternoon, sheriff Jeff Crooks said 11 properties in Floyd County sustained property damage and several others had uprooted trees.
Crooks described some of the damage near Charles City as "major". He said three houses hit by the tornado "are not livable".
The fairgrounds apparently took a direct hit when the tornado touched down. According to Floyd County Fair officials, the twister destroyed two buildings on the fairgrounds and severely damaged two others.
A nearby fertilizer plant also suffered some damage. Officials said two buildings at the Floyd County Ag Center were destroyed.
Floyd County Emergency Management officials said a National Weather Service (NWS) survey team assessed the damage to the fairgrounds late Monday afternoon and rated the tornado a high end EF1, with maximum winds in the 100-110 mile-per-hour range.
NWS officials confirmed a second EF1 tornado touched down northeast of Elma and left a path of destruction as it tracked to Lime Springs, near the Minnesota border. Howard County Emergency Management officials said the twister damaged homes, roofs and power lines.
Forecasters were predicting another active day of weather in Iowa on Tuesday. NWS officials said there was a moderate risk of severe weather for the southern third of Iowa, and a slight risk for the middle of the state. Storms with torrential rainfall, strong wind and hail are expected to develop after 6 PM.