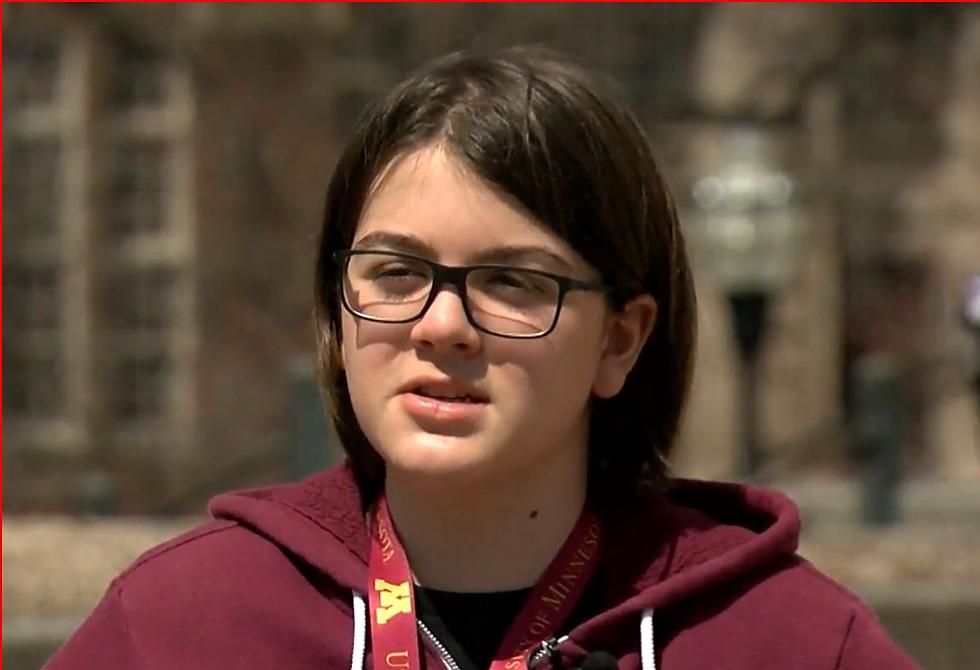 Meet The Real-Life Sheldon Cooper Who is a College Graduate at 13
YouTube via WCCO
He's not just compared to "Young Sheldon" because of his smarts at a young age. He's actually friends with the actor who plays the character on television.
Elliott Tanner is currently pursuing a Ph.D. in physics. And he's only 13.
Elliott will be graduating in May from the University of Minnesota, with a bachelor's degree in physics and will immediately start his Ph.D. program there this fall.
According to WCCO-TV in Minneapolis
He's one of the youngest students the College of Science and Engineering has ever had, maintaining a 3.78 GPA and participating in undergraduate research and tutoring classmates.
He is, indeed, also friends with Iain Armitage, the child actor who plays Sheldon Cooper in the "Big Bang Theory" spinoff, "Young Sheldon".
Elliott got to attend the filming of an episode and visit the cast, quickly bonding with Armitage, who in an interview with WCCO actually heaped praise on the teenager being called the real-life version of his character.
I think the awesome thing about him is he is very, very smart, like possibly even smarter than Sheldon
Elliott has a great circle of family and friends who because he received little financial aid to pursue his Ph.D. endeavor, are helping raise the tuition money to send him.
It's going to take about six years to complete his Ph.D. and after that, Elliott Tanner hopes to become a teacher, to not only share his lifelong passion for physics but possibly also mold the next Sheldon Cooper, Doogie Howser, or Elliott Tanner in their own right.
We know he'll do it, too.
Iowa Facts You Likely Never Knew
Iowa has a state with a rich history and many fun facts, How many of these did you already know? Test your Iowa knowledge!
10 Myths About Iowa That Even Some Natives Believe
Iowa is an ag state with more heads of hog than human, but there's a lot more to us than crops and critters. How many people actually know that, however?