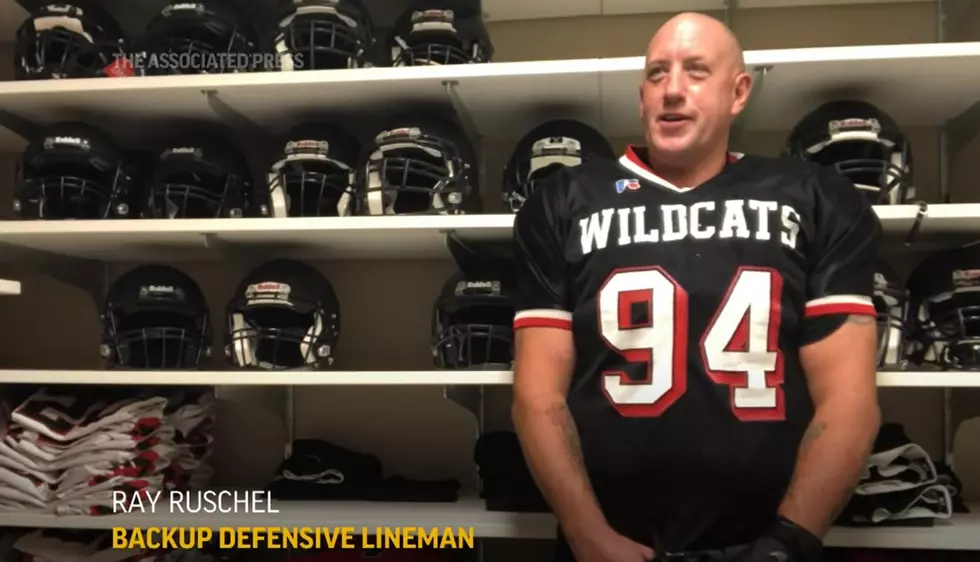 Meet The 49-Year-Old Who Starts on Defense For North Dakota State College of Science
Associated Press
The North Dakota State College of Science's freshman defensive lineman is a year older than his head coach and is even the oldest football player in football right now.
49-year-old Ray Ruschel proves that age is just a number as he starts on the team's defensive line. Ruschel was an active member of the United States Military for 17 years, and is now an enlisted member of the North Dakota National Guard.
Ruschel last played football for Trinity High School in Washington, Pennsylvania back in 1992, but he moved to North Dakota in 2018. He's a father of two adult children and works the midnight to 8am shift as a mechanic for Minn-Dak Farmers Cooperative.
He enrolled at the North Dakota State College of Science to get a degree that would help him become a supervisor at his company.
While learning about the school, Ray heard about the football program, and then he found out he was eligible to play.
"Something just clicked in my head, like why not play?"
He now plays roughly twelve snaps a game.
"Guys that he's playing against are bigger, faster, stronger than him," coach Eric Issendorf said. "But he's been able to manage it. His personality .... he's just a really likable guy with an ambition not to leave any stone unturned. As long as he's here on this earth."