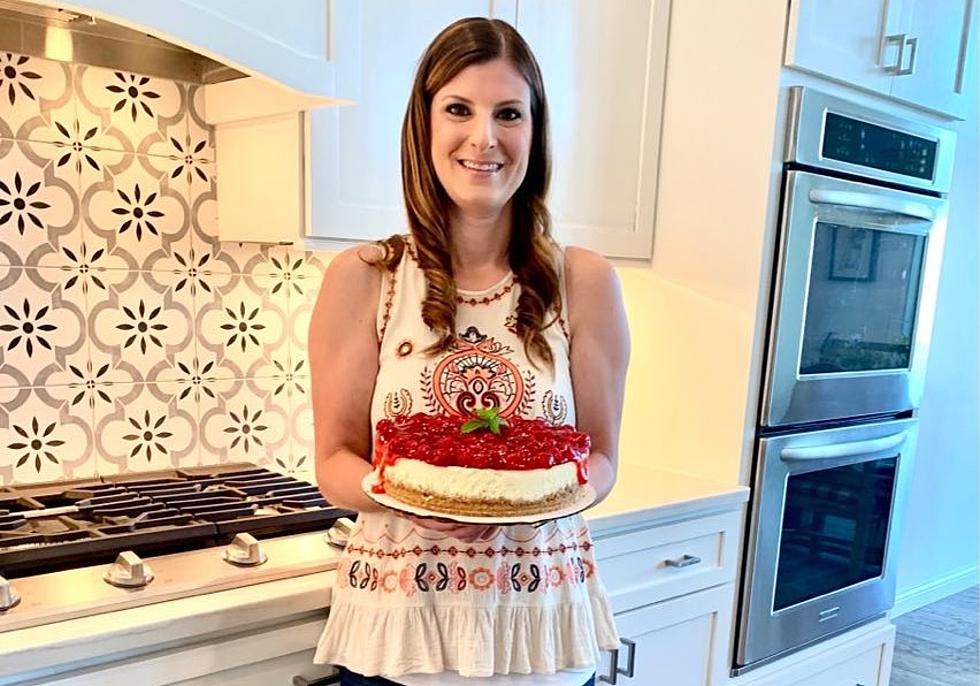 Marion Woman's 'Dream' Business Now A Reality [PHOTOS]
Nikki Guild
Starting up a business is no small task. Doing it during a pandemic and uncertain economic times takes some real bravery! But that is exactly what Nicki Guild of Marion has done. She started a business in the kitchen of her own home, and soon it will move to a free-standing store location in Marion. And to think, it all started with a dream.
Sure, all great business ventures start with a dream, but Guild said that one night she literally had a dream that she was making cheesecakes! She woke up the next morning and told her husband of her desert-filled dream. He suggested that since she'd never made a cheesecake before, she bake one and see how it turned out. It turns out that Guild is a natural when it comes to making cheesecake! Her husband suggested that she try selling them on the side. And that is exactly how Sweet Cheesecake was born!
Guild began her cheesecake journey during the pandemic, as she was off from her regular job at a local elementary school. Soon her days became filled with filling orders from the website and their Facebook page. Guild said that all of her cheesecakes come made to order, and if there is any left, she sells those pieces by the slice. Eventually business was so good that Nicki and her husband knew the next step was finding a retail location.
Guild and her husband found that building near Uptown Marion. The new Sweet Cheesecake store will be located at 1360 7th Ave. in Marion, right next to Pizza Hut. The building is currently being renovated both inside and out. Guild says that their goal is to have the new retail space open by late Summer or early Fall of this year. She also added that they are looking for employees to help the dream of amazing cheesecake continue!
For now, you can contact Sweet Cheesecake through their website, Facebook page, or by email at Nguild12@gmail.com. You can also call in your order at 319-550-3916. Congratulations to Nicki on dreaming big and then making that dream come true!
Eastern Iowa Restaurants That Opened/Reopened/Relocated in 2021
LOTS of new restaurants opened here in Eastern Iowa in 2021! Here are a list of them, plus restaurants that reopened or relocated.
10 Great Restaurants Outside of Cedar Rapids