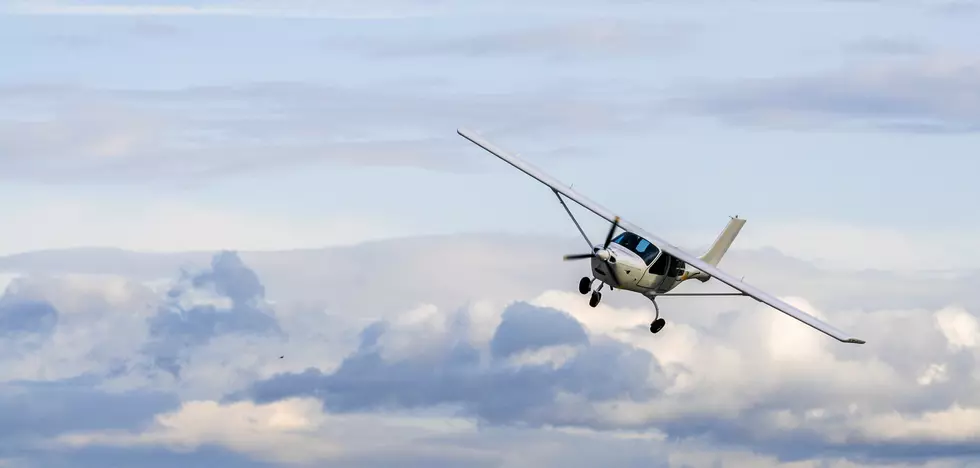 Marion Fly-In Breakfast To Feature Plane Rides And More
Thinkstock
One of the most fun Freedom Fest events each year has to be the Marion Fly-in/Drive-in Pancake Breakfast. First of all, it's breakfast. But secondly, it's an aviation lover's dream. You get to walk up and look at all kinds of planes and helicopters from all over the Midwest. And...if you're brave enough, you can even ride high above Marion.
This year's event will be held on Sunday, June 26th at the Marion Airport. Breakfast will be served starting at 7 a.m. and go to 11:30 a.m. or until the food runs out! Alongside all the food there will be planes, helicopters, and classic cars for people to look at. There will also be a farmers market and yes, airplane and helicopter rides, weather permitting. I actually took a plane ride when we took the kids to this event several years ago. Chase, Carly, and I boarded our plane and took off to enjoy the amazing views!
I'd been on large airplanes before but never had I ridden in a smaller one like this. I remember being able to feel the wind blowing us around while on the ground. But after take-off, it was a smooth ride that allowed me to take a few pictures of the scenery outside. Everything was so small and peaceful.
The ride eventually ended and we landed smoothly back at the Marion Airport. I can't recommend taking a ride like this highly enough. If you've ever been interested in aviation this will be an eye-opening experience. My two kids loved it!
Can You ID These Eastern Iowa Locations From Aerial Photos?
Top 30 SW Cedar Rapids Landmarks