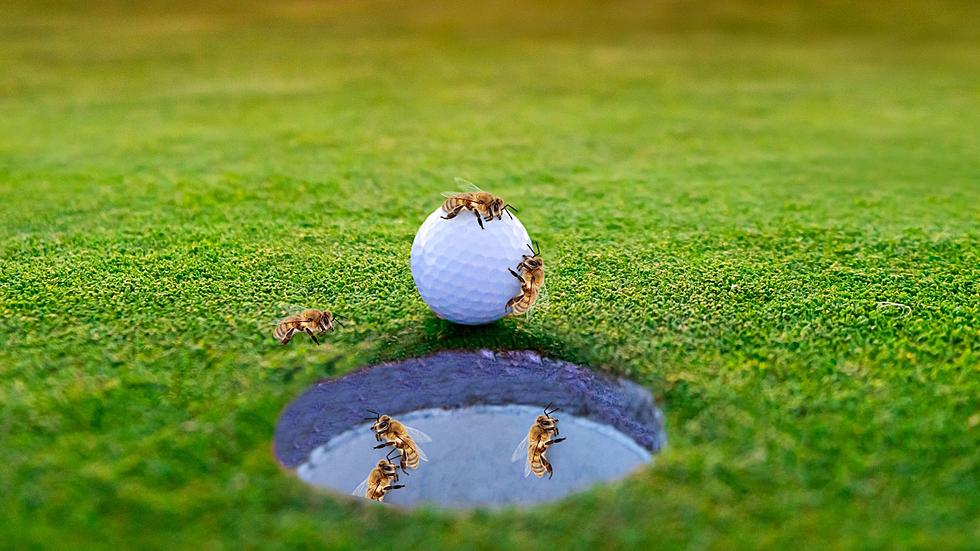 Man Stung By Nearly 2,000 Bees While Working On Golf Course
Canva
A man has been hospitalized after being stung over 2,000 times by bees in Arizona over the weekend.
According to Arizona Fire and Medical Authority (AFMA), a maintenance worker in his 50s was working at the Pebblebrook Golf Course when he came across a beehive.
It's unclear exactly what happened, but somehow he disturbed the hive, which led to the bees attacking him.
When AFMA crews arrived, they said the man was covered in bees. One of the crew members stated, "We thought it was grass clippings on his face but as we got closer, we realized those were actually bees."
The firemen donned some bee hoods and suits to protect themselves while fighting the bee attack, using a hose line that they had filled with foam to contain the bees.
According to AFMA, the man was rushed to a hospital in the area where he was intubated and remains intubated.
ABC15 spoke with two men who were playing on the front 9 of Pebblebrook golf course on Saturday when the attack happened, and the day went from a relaxing round of golf to traumatizing.
They said as they played they noticed the man working on the course.
"He stopped and he started swinging his arms," said Craig Powell. "We didn't pay a lot of attention to it at first."
Then, they saw the man run across the golf course onto the fairway.
Read more at ABC15 
Quiz: Do you know your state insect?
Stacker has used a variety of sources to compile a list of the official state insect(s) of each U.S. state, as well as their unique characteristics. Read on to see if you can guess which insect(s) represent your state.