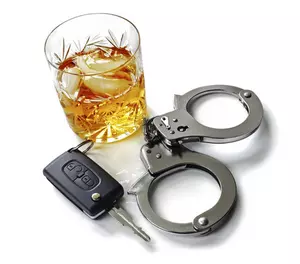 Man Arrested on OWI Warrant 3 Weeks After Accident
BrianAJackson-ThinkStock
Fayette County authorities have arrested an area man in connection with a traffic accident that happened 3 weeks ago.

51 year old Mark Franzen was involved in a single vehicle accident on October 14th; he was taken by a private vehicle to the West Union hospital for treatment of his injuries.
An investigation determined that Franzen was Operating Under the Influence of Alcohol, 2nd Offense. He was also on an appeal with the Iowa D.O.T. for a previous OWI charge that was issued October 2nd.
Franzen was arrested on the outstanding warrant by Fayette County Deputies on Friday (Nov. 3).