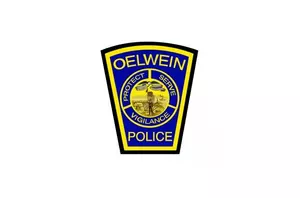 Local Woman Arrested on Forgery Charge
An Oelwein woman has been taken into custody on a forgery charge.

At about 7:45pm Tuesday (March 21), 50 year old Barbara Swaggerty was arrested following an incident in the 300 block of 1st Avenue NE in Oelwein.
She is being charged with Forgery, a Class "D" felony, and Interference with Official Acts, a simple misdemeanor.