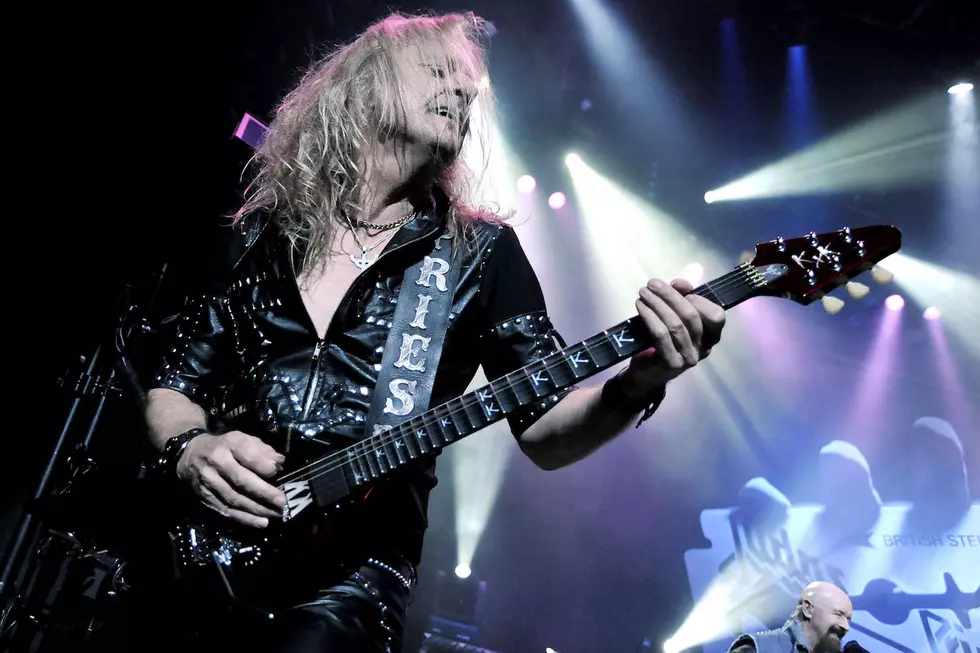 K.K. Downing to Release 'Heavy Duty: Days and Nights in Judas Priest' Memoir
Kevin Winter, Getty Images
In recent years there's been a deluge of rock and metal memoirs, revealing the secrets and behind-the-scene stories of some of the biggest bands of all time. Former Judas Priest axeman K.K. Downing will be the next to divulge his tale in the upcoming memoir, Heavy Duty; Days and Nights in Judas Priest.
Out Sept. 18 through Da Capo Press, Downing's story will spill out across 304 pages detailing everything from "the complex personality conflicts, the business screw-ups, the acrimonious relationship with fellow heavy metal band Iron Maiden, as well as how Judas Priest found itself at the epicenter of a storm of parental outrage that targeted heavy metal in the '80s," per the book's synopsis.
Priest not only helped define the look and sound of metal; Heavy Duty looks into Downing's role in the band, as well as his decision to leave the group in 2010. "Whatever the topic, whoever's involved, K.K. doesn't hold back," the synopsis continues.
Heavy Duty was written with Mark Eglinton and more information can be found at the Da Capo Press website.
Meanwhile, Judas Priest have continued in Downing's absence, enlisting the electrifying Richie Faulkner as his successor. The group will release their 18th studio album, Firepower, in March, following it up with a North American tour in support of the new disc.
Judas Priest Albums Ranked
10 Greatest Metal Guitar Duos