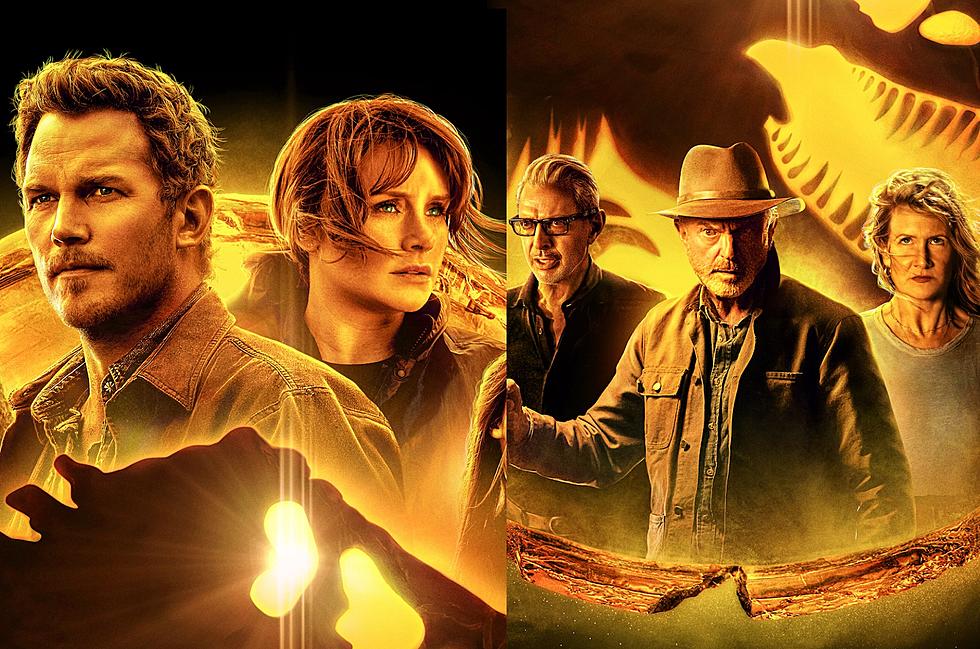 New 'Dominion' Featurette Unites Two Generations of 'Jurassic Park' Actors
Universal
When it opens in theaters this summer, Jurassic World: Dominion will provide the first full-fledged crossover between the Jurassic Park and Jurassic World franchises. Earlier World installments have featured brief appearances from a couple Jurassic Park veterans like BD Wong, but Dominion brings back the first film's core cast — Sam Neill, Laura Dern, and Jeff Goldblum — and pairs them up with Chris Pratt and Bryce Dallas Howard for a new adventure.
And this time, the title is really accurate; the dinosaurs are off the island and now they are colonizing the entire world. That can't be good for mankind. Think of the insurance premiums if there were brachiosauruses running around, stomping on cars! It would be an absolute nightmare. Anyway, a new featurette for the film highlights the combination of new and old casts, and includes a few new scenes that haven't appeared in previous trailers for the movie. Check it out below:
How have Sam Neill, Laura Dern, and Jeff Goldblum aged better than the special effects in the first Jurassic Park? That should not be physically possible.
Here is Jurassic World: Dominion's official synopsis:
From Jurassic World architect and director Colin Trevorrow, Dominion takes place four years after Isla Nublar has been destroyed. Dinosaurs now live—and hunt—alongside humans all over the world. This fragile balance will reshape the future and determine, once and for all, whether human beings are to remain the apex predators on a planet they now share with history's most fearsome creatures.
Jurassic World: Dominion is scheduled to open exclusively in theaters on June 10.
The Worst Third Films in Movie Trilogies
For some reason, it's very hard to nail the finale of a movie trilogy. And here is the proof.