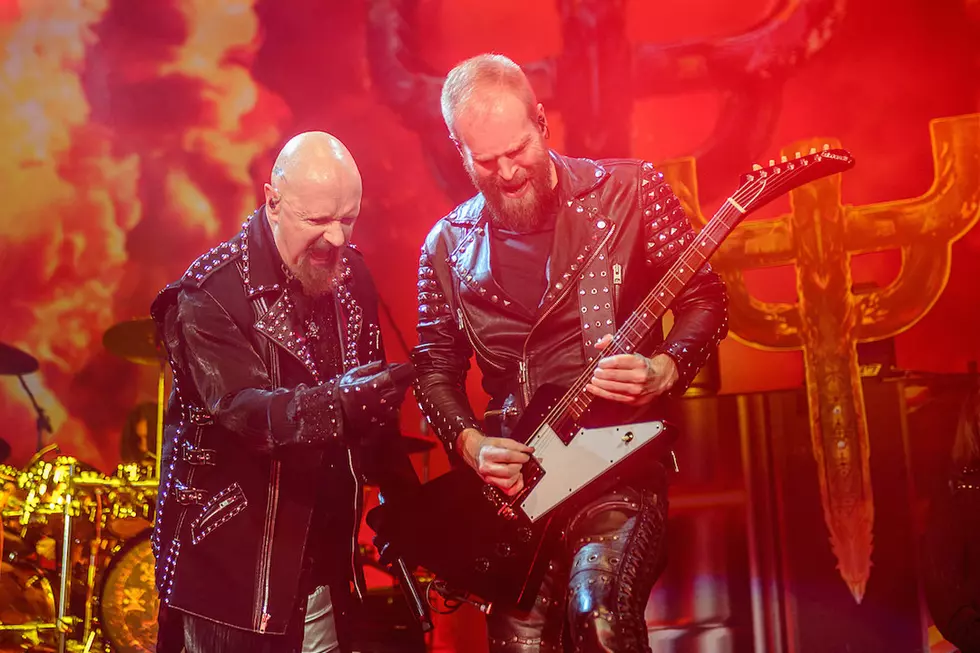 Judas Priest Unsure if Andy Sneap Will Remain After 'Firepower' Tour
Maria Ives, Loudwire
"[Andy Sneap is] committed to this band for as long as we need him," Rob Halford affirmed on the "Rock Talk With Mitch LaFon" podcast (audio below). "Andy is a prolific producer. He lives in his studio back home in Derbyshire [United Kingdom]," the singer continued. "That's what he does — he gets up in the morning and goes to the studio and there it is; that's his life. So we're tremendously grateful to Andy for stepping away from that and standing in Glenn's place for the Firepower tour."
Forecasting what lies ahead, Halford explained they've got their newest six-stringer locked up for the time being. "I think I can safely say that Andy will be with us through what's left of the Firepower tour, which is going to be [running] through the rest of this year and most of next year as well," explained Halford, who went on to say, "Where we go from that, we can't even look and see. We're just very happy to have Andy with us. Glenn's happy to have Andy doing his parts on stage for him. Andy's carved out his own little kind of way of expressing himself, he plays the songs really well, and the fans have accepted him for doing something very generous. So it's a feel-good story, definitely."
Last night (Aug. 21), Judas Priest kicked off their co-headlining tour with Deep Purple and the trek will run through Sept. 30 and you can see a list of stops here.
We also had some fun comparing the careers of the two bands, analyzing things like the best song from each band's debut album, the best album openers and even the best use of Roger Glover. Check that out here.
Rock Talk With Mitch LaFon
Judas Priest Albums Ranked
10 Epic Fill-In Performances