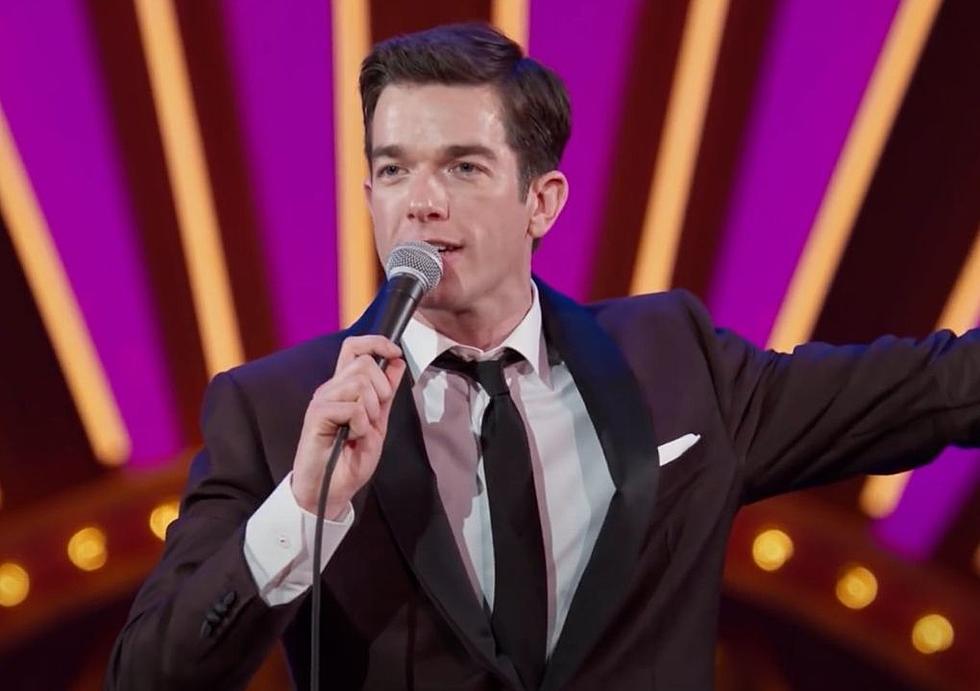 John Mulaney To Make First Iowa Stop In 5 Years
Courtesy of Netflix is A Joke via YouTube
The well-known comedian is making a return to the Hawkeye State this year!
Even if you are not really into standup comedy, you know the name John Mulaney. Over the past decade he has quickly grown to prominence in the comedy community. The Chicago native started off as a writer for 'Saturday Night Live' in the early 2000s.
Mulaney's stand-up work is often considered the very best of the best. His old-school approach to observational comedy while addressing modern and oftentimes straight-up weird concepts is what has endeered him so much to audiences.
His last Iowa stop was such a commercial success that he added an additional timeslot. The initial June 23rd, 2017 show in Des Moines sold-out so quickly that his team decided to add an evening show.
This marked his last official show in Iowa for more than five years. Since then, his career has eclipsed almost every other comedian in stand-up today.
In just five years he appeared on Broadway with his peer Nick Kroll in Oh, Hello! on Broadway, released another massively successful Netflix special John Mulaney: Kid Gorgeous at Radio City, and even hosted 'Saturday Night Live' FIVE times!
He is a part of the hilarious Five-Timers Club. My favorite all-time John Mulaney moment on SNL has to be the infamous Diner Lobster sketch.
The comedian announced additional dates on his standup tour From Scratch around noon on Tuesday, April 5th. These included stops throughout the Midwest and Canada.
But you don't care about stinkin' Canada!
If you're as much of a fan of Mulaney as I am then you're probably losing your mind because he has an Iowa show. The seasoned comic has a show scheduled in Davenport for July 24th
John Mulaney is set to perform at the Adler Theater in Davenport this summer! Tickets will go on presale Wednesday, April 6th at 10AM our time.
See Inside Roseanne Barr's Eldon Mansion
Roseanne Barr was set to make a home in Iowa. She and her then-husband Tom Arnold were in the midst of building a mansion in Eldon. It was put on hold when the couple eventually split up. This left a beautiful, unfinished, and kind of spooky mansion behind.
Every Spider-Man Movie, Ranked From Worst to Best
With great power comes great Spider-Man movies. (Sometimes.)