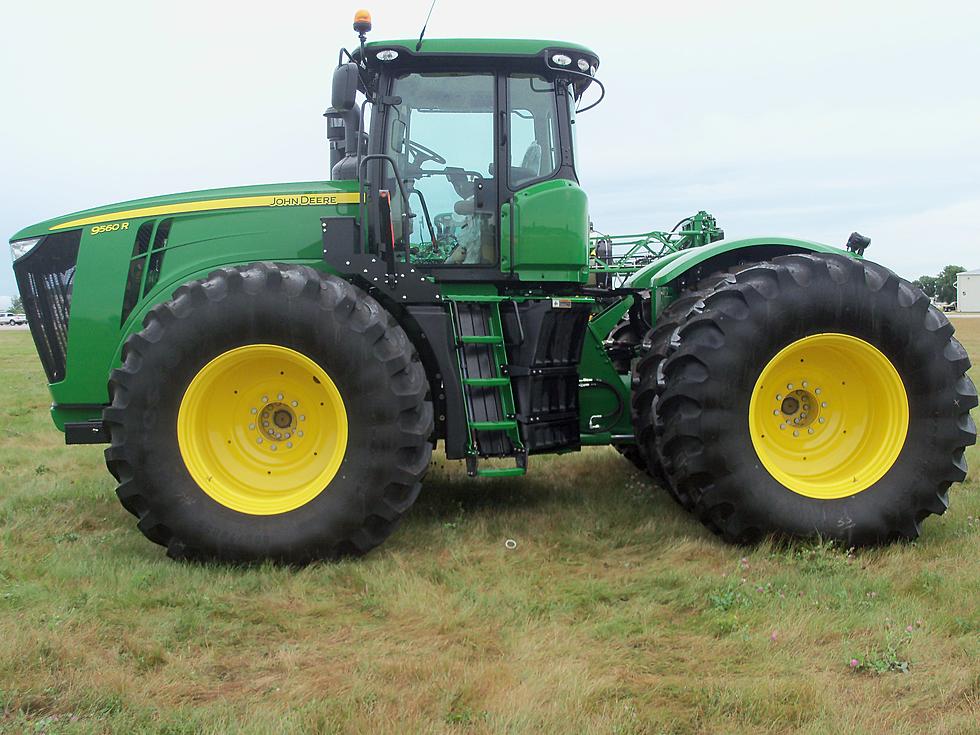 John Deere Hiring for 300 Jobs in Waterloo-Job Fair This Saturday
Photo By: Elwin Huffman - Townsquare Media
Despite a once-in-a-century global pandemic, things are good, very good, for the Cedar Valley's largest employer of about 5,000 people. Last month, John Deere announced they more than doubled their first quarter earnings from a year ago, hitting an all-time quarterly earnings record of $1.224 billion. That's billion with a giant "B" my friend. It gets even better, how about an estimated $5 billion in earnings? That's what is projected for the full 2021 fiscal year, which would be all-time record earnings for the company.
A business doubling their earnings is impressive and that kind of success means jobs and a lot of them. John Deere is set to hire 300 additional workers, they're largest mass hiring in about six years. As reported by the WCF Courier, John Deere is on a roll. When you put together, a recovering farm economy, with favorable commodity prices, fueling the demand for John Deere products, including Waterloo-made tractors, along with new products introduced over the past year, it all leads to higher production and more hiring.
John Deere's Waterloo Works labor relations manager, Randy Venske stated in the WCF Courier article:
"These are good jobs, pay starts at more than $19 an hour, with a full array of benefits including health insurance and 401(K) retirement and pension plans."
As the agriculture economy is on the rebound, and gearing up for spring planting season, John Deere is set to hire for production and maintenance positions, including welders, assemblers, computerized numerical control (CNC) machine operators and other positions.
The job fair is this Saturday, March 6 from 9 a.m. to 4 p.m. at the John Deere Tractor & Engine Museum, 500 Westfield Avenue in Waterloo. Face masks are required and social distancing will be maintained.
CHECK IT OUT: Can You Guess These C.V. Locations From An Aerial View?