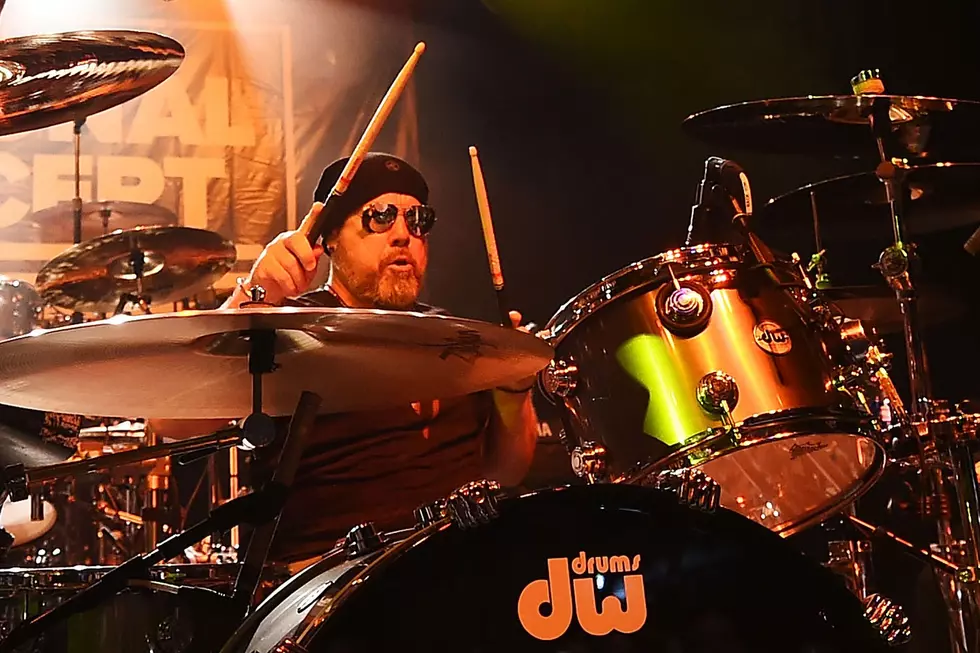 Jason Bonham Changes Band's Name to Accommodate Led Zeppelin
Michael Loccisano, Getty Images
Jason Bonham has played alongside his father's bandmates in Led Zeppelin and continued to honor their legacy in recent years with his Jason Bonham's Led Zeppelin Experience. But keen-eyed fans may have noticed that Bonham's touring band is now going under the moniker Jason Bonham's Led Zeppelin Evening. That's not a billing mistake, as Bonham reveals he recently changed the moniker out of deference to a request from Led Zeppelin.
Speaking to Premiere Networks (as transcribed by Blabbermouth), Bonham explained, "They have plans for the terminology 'Led Zeppelin Experience.' And I was like, 'Um, okay, but I need to keep the logo, JBLZE.' One, I have the [custom license plate] tag on my car, and two, I have a huge backdrop that I paid for last year. For me, it's about the music. So the name of it — I just wanted to keep the logo. So I said, 'I got it. Jason Bonham's Led Zeppelin Evening.' I don't know what they have planned, but I said, 'Okay, I will clear the way so they can do what they wish.'"
Bonham will join Foreigner and Whitesnake for the "Juke Box Heroes" tour, starting June 15 in Bangor, Maine. All of the Jason Bonham's Led Zeppelin Evening tour dates can be found here.
Meanwhile, it's been no secret that Led Zeppelin are working on plans for a variety of celebratory items coming with their 50th anniversary. The latest thing to be announced is the group's first ever Record Store Day release. On April 21, fans will be able to pick up a limited edition 7" single produced by Jimmy Page featuring unreleased versions of "Rock and Roll" and "Friends."
Page handpicked the two previously unheard studio mixes specifically for the release. The "Rock and Roll" version is a "Sunset Sound Mix," while "Friends" is the Olympic Studios Mix with a stripped down version without orchestration. The single will be pressed on yellow vinyl. You can find it on April 21 at participating Record Store Day stores.
Led Zeppelin recently announced they'd also be revisiting their classic live album, How the West Was Won, this year, with a newly remastered release arriving on March 23.
You Think You Know Led Zeppelin?
Top 66 Hard Rock + Metal Guitarists of All-Time