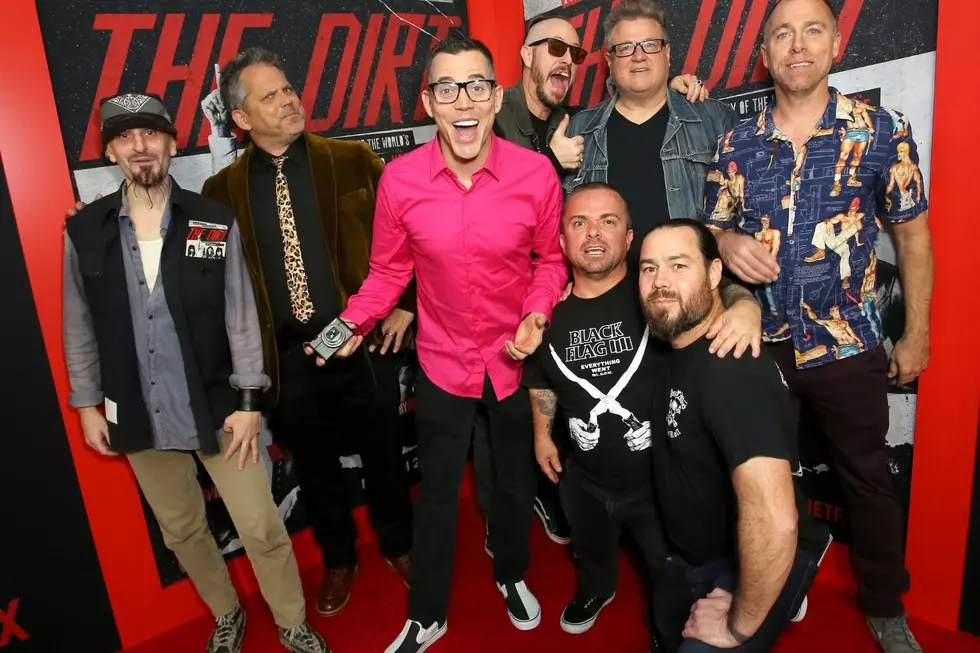 JACKASS' Steve-O is Coming to Cedar Rapids
Getty Images
JACKASS star and stand-up comedian Steve-O is headed our way!
We've seen him on our television screens for years. MTV aired the first season of JACKASS in 2000 and we've been entertained ever since. He has gone on to not only continuously be a part of the JACKASS movies, but he has become a New York Times best-selling author with his memoir, 'Professional Idiot,' and has a weekly podcast called "Steve-O's Wild Ride!" that has featured guests like Tony Hawk, Ronda Rousey, and Shaq. Not to mention he has around 24 million followers.
Steve-O has always been wild and crazy, and this tour will be just that. "The Bucket List Tour" will be packed with ridiculous stunts performed by Steve-O himself. It's safe to say this show is NOT for kids...or the faint of heart. Considering we've seen him do things like staple his "goods" to his leg, it won't be hard to imagine the level of craziness this show can get to.
"The Bucket List Tour" is coming to the Paramount Theatre in Cedar Rapids on Sunday, July 10. Tickets are on sale now at steveo.com and CREventslive.com. OBVIOUSLY, this show is for Adult Audiences Only (age 18+.)
If you can't catch him at his Cedar Rapids show, he'll also be releasing a new wildly explicit multimedia comedy special, direct to his fans at steveo.com. It's called "Gnarly", for good reason.
To keep up with the latest in local news and events, download the free app!
These Are the Weirdest Free Things on the Eastern Iowa Craigslist Pages
Maybe you cruise Craigslist from time to time, or maybe you haven't been on the page in about a decade. Either way, the "free" page is still alive and well. Here are some of the BEST free items you'll find right now on the Eastern Iowa Craigslist pages.
Highest Paying Jobs in Iowa in 2021
These are the Top 20 highest-paying jobs in the state.